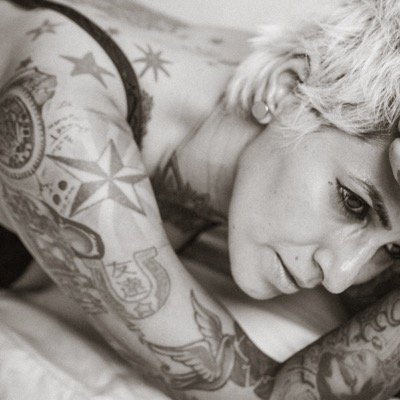 Celebrity hairstylist Sapna Bhavnani opened up about her dark past in an interview with community blog 'Humans of Bombay' on Facebook.
In the shocking account, Bhavnani recalls how she was gangraped at gunpoint in Chiacgo. She was 24 years old and was stepping out of a night club in a short dress, wearing red lipstick, when a bunch of guys showed up.
"One Christmas Eve in Chicago, I walked out of a bar alone late at night in a short dress and red lipstick. I was 24 and had been drinking, when from a dumpster a group of guys walked up to me and put a gun to my head asking me to give them blow jobs, eventually leading to gang rape," she said.
What's inspirational is the incident did not break her spirits in any way. She further said how after taking a shower that night, she pushed the incident farther down her memory lane.
Bhavnani opened up about another chapter. She said that she married her high school sweetheart only to be physically abused by her now-ex-husband.
"In years to come, I got married to my high school sweetheart, faced domestic violence and walked out of the marriage wondering how this could happen to ME, a feminist?"
However, none of this has marred this hairstylist's spirit, who goes on to say how a woman shying away from voicing oneself isn't a sign of weakness as it took her 20 long years to talk about her past.
Read the complete account below: