The breach of Sony Pictures' cyber security has revealed many personal details of employees - current and former - and celebrities associated with the giant entertainment conglomerate. The information include salary details, social security numbers, personal addresses and most importantly, the aliases celebrities use while checking in to hotels.
A cache of documents leaked by the supposed "Guardians of Peace", contain a folder that is considered "publicity bibles" for many recently released Sony Pictures films. These documents, which are distributed among the staff, include phone numbers and e-mail addresses for directors, producers, publicists, cast members and crew. Popularity polls detailing approval ratings and awareness ratings of many A-list celebrities in different markets around the world have also been exposed, noted Fusion.
The file, which works as a directory also includes the aliases that celebs use while checking in to hotels and booking cab services, in order to protect their privacy. The secret aliases of popular actors like Tom Hanks, Natalie Portman, Daniel Craig, Jessica Alba and Tobey Maguire among many others have been leaked by the hackers.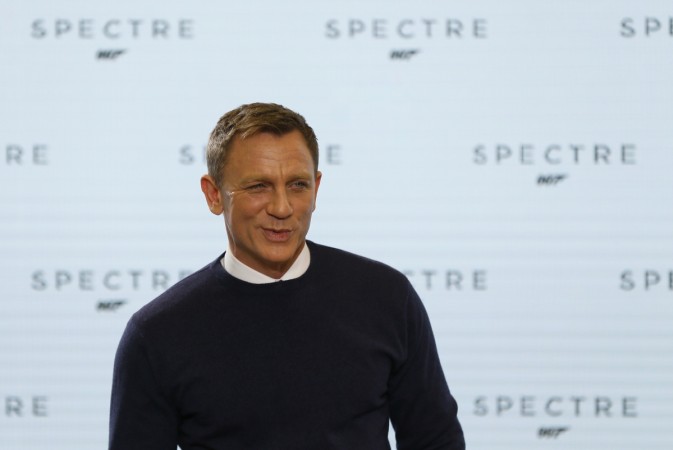 Fusion has obtained some of the celebrity aliases leaked by GoP:
Tom Hanks: Harry Lauder (a famous Scottish comedian) and Johnny Madrid (May be a reference to a character in "Lancer", a 1960s Western series).
Sarah Michelle Gellar: Neely O'Hara ("Valley of the Dolls" reference).
Daniel Craig: Olwen Williams (an homage to his grandfather, Olwyn Williams).
Ice Cube: Darius Stone (His character's name in XXX: State of the Union) and O'Shea Jackson (His actual name).
Rob Schneider: Nazzo Good (A word play of not so good).
Taye Diggs: Scott Diggs (his real name).
Tobey Maguire: Neil Deep.
Natalie Portman: Laura Brown.
Jude Law: Mr Perry.
Jessica Alba: Cash Money.
Debra Messing: Ava Harper.
These celebrities would definitely have to come up with new aliases, but it may be a bit more difficult to re-write the scripts of upcoming movies that have also been leaked by the hackers.
"Mall Cop: Blart 2", "Goosebumps", "The Wedding Ringer" and Seth Rogen's upcoming comedy "Sausage Party" are among the movies and TV shows, whose scripts were leaked by the Sony hackers.