Hollywood lost some of its beloved personalities this year. Here is a look at some of them and how they spent their final days.
Philip Seymour Hoffman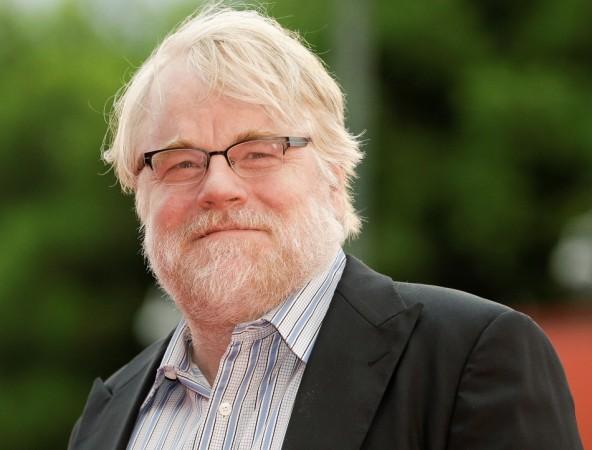 The versatile actor was discovered dead on 2 February in the bathroom of his fourth-floor apartment in Manhattan's West Village. Hoffman was 46 when he passed away following an accident caused by acute mixed drug intoxication.
Hoffman's final days painted a rather sad picture of a man who was caught in the throes of addiction.
Hoffman's last words were to writer and friend David Katz, to whom he texted asking if he wanted to come over and catch the Knicks game on television. However, the text would go unread until about three hours later when Katz, who was in a restaurant, wrote back saying, "just got out of dinner. Where r u?"
Hoffman never wrote back and Katz found his friend dead on the floor next morning.
Casey Kasem
On 15 June, the king of music radio countdown and the voice of Shaggy on "Scooby-Doo," Casey Kasem, passed away. He was 82 and was suffering from Lewy Body Disease for several years before he finally succumbed to death.
Kasem's last years were filled with a lot of drama due to fights between his children and wife Jean Kasem. As his health deteriorated, Jean prevented his children from his first marriage to contact their father, which prompted his eldest children to seek conservatorship.
Although Kasem had been absent from public life several years before his death, tributes noted that fans still remembered this final words as he bid adieu to his career.
"I'm Casey Kasem," he said in his final sign-off. "Now, one more time, the words I've ended my show with since 1970: Keep your feet on the ground and keep reaching for the stars."
Robin Williams
On 11 August, the world was shocked to learn that Robin Williams committed suicide at his home in Paradise Cay, California. Williams died from asphyxiation and neither alcohol nor illegal drugs were found in his system.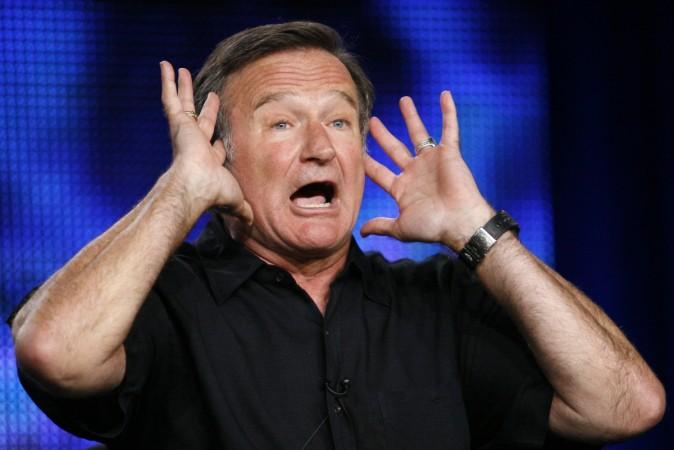 Although Williams did not leave a note revealing why he decided to take his life, doctors reportedly believe that Lewy body dementia, a form of progressive dementia, was a critical factor.
Williams' last Instagram post was dedicated to his daughter Zelda, who turned 25 on 31 July.
He wrote, "#tbt and Happy Birthday to Ms. Zelda Rae Williams! Quarter of a century old today but always my baby girl. Happy Birthday @zeldawilliams Love you!"
Joan Rivers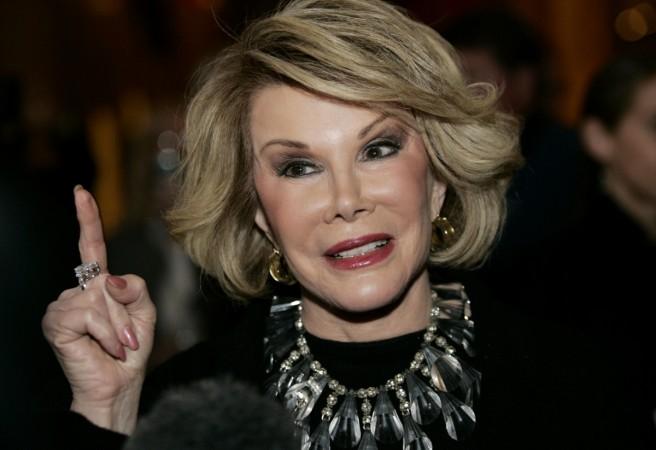 Joan Rivers was 81 when she died of complications following an outpatient surgery. She died on 4 September at Mount Sinai Hospital in New York after undergoing a throat procedure at a clinic in Manhattan.
Ironically, the comedienne had made death jokes shortly before her death.
"She did a joke onstage, she goes, 'I'm 81 -- I could go at any moment. I could fall over right here and you all could say, 'I was there!'" Shade Rupe who attended one of Rivers last shows at the Laurie Beechman Theatre told Mercury News.
Carol Ann Susi
Fans of "The Big Bang Theory" were heartbroken on 11 November when they heard that Carol Ann Susi, who is best known for playing the voice of Mrs. Wolowitz on the series, had died following a battle with cancer. She was 62.
Although Susi was never seen on camera, she was a fan-favourite, who retained the mystery of Mrs. Wolowitz on the show in the 40 odd episodes she appeared in over eight seasons.
Susi made her last "The Big Bang Theory" appearance in "The Prom Equivalency" where the character Stuart is seen getting a phone call from her and walking away.