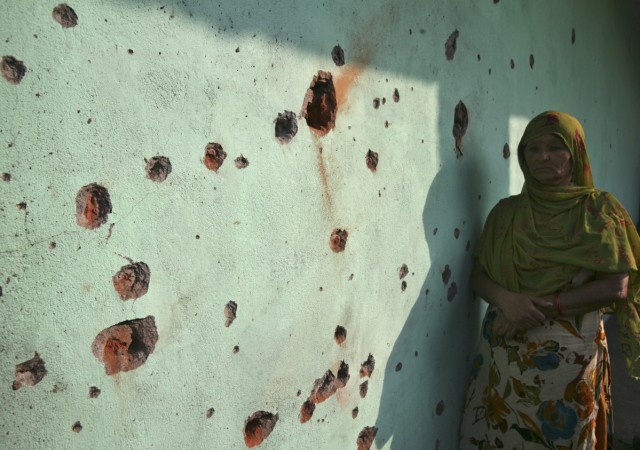 Reacting to the ceasefire violations along Jammu's International Border and 25 Border Out Posts (BoPs), Finance Minister Arun Jaitley on Sunday stated that the Indian Army and BSF are responding to Pakistani rangers' unprovoked firing.
"There have been series of provocation for the last two days but our armed forces at the Line of Control and Border Security Force at international border are fully protecting our territory and our people. Whatever response are required are being adequately taken by them (Indian Army)," Economic Times quoted Jaitley on Sunday.
Earlier on Saturday, Home Minister Rajnath Singh had ordered the Border Security Force (BSF) to retaliate with equal calibre to Pakistan shelling, along the International Border and BoPs.
Pakistan has resorted to continual and heavy mortar shelling along the borders in Jammu since Friday night, which lasted until 7.30 am on Sunday, according to reports.
"Pak Rangers resorted to heavy firing of small and automatic weapons and shelling of mortars bombs on 25 BoPs and civilian areas along IB in Arnia and RS Pura sub-sectors of Jammu district from 2030 hours last night," DNA quoted a BSF officer.
This time around, Pakistani rangers have attacked the villages as well. They resorted to heavy mortar shelling on 19 villages across the International Border. Two people were killed in the firing, while another woman died of shock on Saturday night.
A local from Suchetgarh said that Veero Devi died of shock after mortar shelling passed by her house and exploded nearby, according to Indian Express.
28 villages are under constant attack as Pakistani rangers are using long range weapons to target the International Border. Despite retaliation from BSF soldiers, Pakistan has continued heavy mortar shelling.
"Since Pakistan rangers are using long range weapons, 28 villages in these areas are directly in the line of Pakistan fire. BSF troops are effectively retaliating and intermittent firing is still on," Zee News quoted a senior police officer.
Considering the intensity of the latest ceasefire violation, the administration is said to have taken all measures to evacuate villagers along the areas under attack, if needed. At least 3,000 people from around eight villages along International Border in RS Pura and Arnia sub-sectors have already been shifted to safer places.
"We are ready to meet any eventuality. Our contingency plans are in place to provide all possible relief to people who might move out of their villages if tensions escalate," Jammu Divisional Commissioner Shantmanu said.