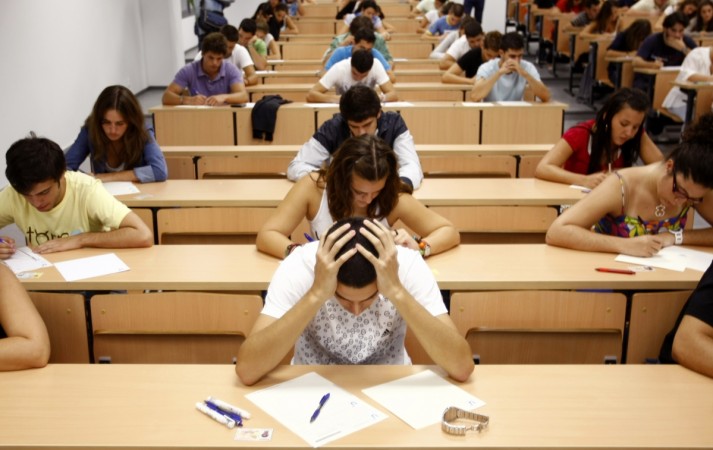 The Central Board of Secondary Education (CBSE) will open the online application window for University Grants Commission (UGC) National Eligibility Test (NET) July 2018 examination starting on Tuesday, March 6.
CBSE had earlier announced in a notification that UGC NET July 2018 examination would be held on July 8 in 84 subjects at 91 selected examination centres spread across the country. Students can start applying for the exam online starting March 6 on CBSE NET website.
The last date for online application is April 5, while fees can be paid till April 6 through online generated bank challan at any branch of Syndicate/Canara/ICICI Bank or through credit or debit card.
UGC NET examination is conducted to determine the eligibility of Indian nationals for only Eligibility for Assistant Professor or both Junior Research Fellowship (JRF) and Eligibility for Assistant Professor in Indian universities.
Those who get through JRF are eligible to pursue research in the subject of their post-graduation or related subject as well as teach in universities as Assistant Professor, but candidates who have qualified exclusively for Assistant Professor can't be considered for award of JRF.
How to apply for CBSE UGC NET 2018 exam online
Students, who want to apply for CBSE UGC NET 2018 exam, should keep the following points in mind:
- Candidates can apply only online from CBSE NET official website
- Aadhaar card authentication is mandatory at the time of submission of application form
- Candidates should have scanned passport size photograph with 3.5 cm (width) x 4.5 cm (height) dimension and 4kb to 40 kb file size in JPG format.
- Scanned signature of the candidate in 3.5 cm (width) x 1.5 cm (height) dimension in JPG format of minimum 4kb to 30 kb file size.
- Payment of fee has to be made only through online generated bank challan from select banks mentioned earlier or through credit or debit card.
CBSE had earlier said in a notification that the UGC NET 2018 exam pattern would be changed. Under the revised scheme, the test will consist of two papers – Paper-I with 100 marks and Paper-II with 200 marks.
The Paper-I will consist 50 objective type compulsory questions each carrying 2 marks to assess teaching and research aptitude of the candidate, while Paper-II consisting 100 objective type compulsory questions of 2 marks each will be based on the subject selected by the candidate while filling the application form.
The upper age limit for appearing in JRF has been raised by two years, from the existing 28 years to 30.