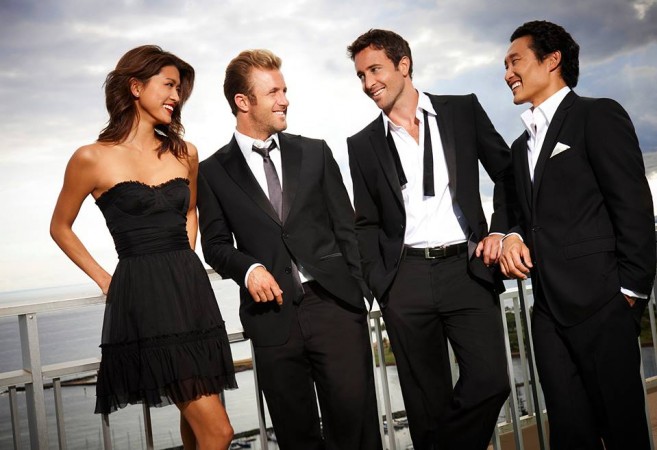 CBS recently announced the fall premiere dates for its shows, and it looks like "The Big Bang Theory" will once again be pushed to the Monday slot to accommodate Thursday Night Football. Season 10 of "The Big Bang Theory" will therefore air on Sept. 19, 2016, and it will return to its regular Thursday slot only on Oct. 27.
Procedural dramas such as "Hawaii Five-0" and "Blue Bloods" will return with brand new episodes on Sept. 23.
Here's what viewers can expect from these shows in the upcoming seasons:
"The Big Bang Theory" Season 10: The sitcom ended on a cliffhanger in the previous season with Leonard's dad and Sheldon's mom going to their hotel room for a nightcap. They switched off their mobile phones and it was implied that the duo might have hooked up. Season 10 will reveal what really happened.
"I don't know what happened. I know they were getting along quite well, and left to go to the same hotel for a nightcap, and turned off their phones," showrunner Steve Molaro told Entertainment Weekly. "The details of exactly what happened, if we even ever find out all the details, will be left for the season premiere of season 10."
"Hawaii Five-0" Season 7: Steve McGarrett nearly died during an undercover operation in the season 6 finale of "Hawaii Five-0." But thanks to his best friend and partner Danny, the law enforcement official survived, and the next season will explore how his near-death experience has changed McGarrett.
"When somebody has a near-death experience, they start to reflect on their life, and I think that he's going to do that," executive producer Peter M. Lenkov told EW. "He just starts to reflect on everything, the choices that he's made and looks for a reason to continue doing what he's doing. That's going to play a little bit of a theme next year. McGarrett may be being a little more aware of his mortality, and also his legacy of what am I going to leave behind?"
"Blue Bloods" Season 7: There hasn't been much in the way of spoilers regarding the upcoming season of "Blue Bloods," but speculations are rife that Frank will finally get a love interest in Season 7. However, there hasn't been any official confirmation regarding this.