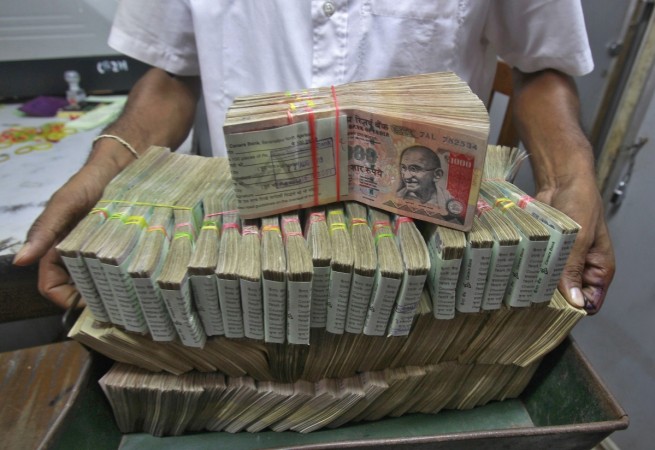 The Central Bureau of Investigation (CBI) has registered a case against nine senior Income Tax officials and a chartered accountant and his sons on charges of alleged corruption.
According to the Indian Express, the nine officials also include SK Mittal, principal commissioner income tax, Delhi, and three others. Sanjay Bhandari, a chartered accountant, and his sons Shreyans and Divyang have also been booked.
The residences and the offices of the I-T officials and Bhandari were raided during the search operation, which was carried out in 17 locations in Delhi, Mumbai, Bengaluru, Chennai, Hyderabad and Khammam, the daily quoted sources from the CBI as saying.
CBI sources added that documents related to properties worth Rs. 2.6 crore, Rs. 16 lakh in cash, 4.25 kgs of gold jewellery and 13 kgs of silver articles were retrieved from the residence of one of the booked officials during the search.
Sources further added that fixed deposit receipts worth Rs. 68 lakh were found at the premises of another official. Search operation is still underway, the IE reported.
The other I-T officials who have been booked on corruption charges are Additional Commissioner (exemption) Bangalore TN Prakash, Deputy Commissioner (Investigation) Chennai S Murali Mohan, Commissioner (audit-2) Chennai Vijayalakshmi, Additional Commissioner Mumbai S Pandian, Commissioner (DR) ITAT Mumbai G Lakshmi Baraprasad, Additional Director General (systems-4) Ghaziabad Vikram Gaur and Additional Director (investigation) Mumbai Rajendra Kumar, the Press Trust of India (PTI) quoted CBI sources as saying.
According to PTI, these officials were allegedly receiving undue favours that included staying in five-star hotels, conveyance and flight travel, the expenses of which were borne by Bhandari and his sons. They also allegedly helped him with cases that involved his clients as a quid pro quo.
According to the IE report, this case stemmed from a different case that was registered against Bhandari in January 2015. He was booked along with Sallong Yaden, joint commissioner of income tax, who was arrested while allegedly accepting a bribe from Shreyans Bhandari of SH Bhandari and Co, Chartered Accountants.
The CBI discovered an alleged nexus between the officials and the chartered accountant, following which the case was registered, the IE report stated.