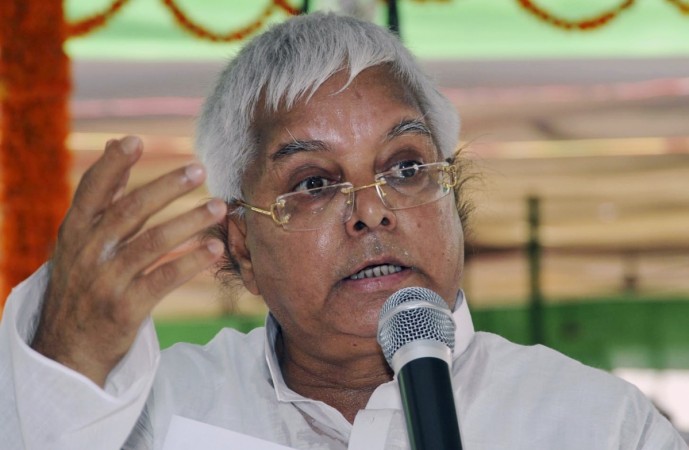 The Central Bureau of Investigation (CBI) has filed a case against former Railway Minister Lalu Prasad Yadav, his wife Rabri Devi and son Tejashwi, charging them with corruption. The CBI also conducted searches at the residence of Lalu in Patna on Friday morning.
The raids were said to be in connection with a case registered by the CBI for alleged irregularities in tenders for the maintenance of hotels in Ranchi and Puri in 2006, ANI reported.
Searches were conducted in at least 12 locations, including Delhi, Patna, Ranchi, Puri and Gurgaon.
CBI registers a case against then Railway Minister(2006),wife,son and others on allegations of awarding tender for hotels in Ranchi and Puri

— ANI (@ANI_news) July 7, 2017
CBI alleges that a patch of land in Patna, where a mall is being built currently, was illegally transferred in Lalu's name as a favour in exchange of giving a land on 15-year lease to one Harsh Kochhar, an entrepreneur who ran two hotels in Puri and Ranchi.
Lalu Yadav has denied all allegations and has claimed that Kochhar was the highest bidder in a transparent process.
The former Bihar chief minister is prohibited from holding office due to the corruption charges. The I-T department has charged six members of his family, including his daughter Misa Bharti, for 'proxy ownership' of properties worth Rs 1,000 crore. Yadav has alleged that these investigations are politically motivated.
Saying that these raids were conducted to 'humiliate' him, he added that the CBI is doing what Narendra Modi is telling them to do, reported News 18.