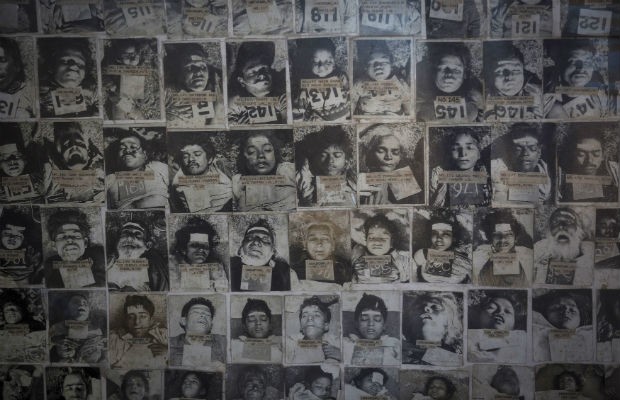 Seven Indians, including then chairman of Union Carbide India Limited (UCIL) Keshub Mahindra, who were awarded a two-year jail term by a district court in the Bhopal gas tragedy case in 2010, but have been out on bail since then, may be charged with the murder of 3,800 people, reports said on Friday.
Central Bureau of Investigation (CBI) counsel Ajay Kumar will ask for maximum punishment for the accused in a district and sessions court, and press for conviction for the death of each victim. Hence, the seven will be charged with the murder of 3,800 people, which is the official toll in the tragedy. Unofficial sources peg the death toll close to 20,000, according to reports.
"This is almost five years after the Supreme Court turned down its curative petition for enhancement of charges against the seven accused and the sessions court in Bhopal followed suit. The CBI has planned a different strategy to ensure maximum punishment to the accused," a Union Home Ministry official was quoted as saying by the Times of India.
The seven were convicted in the case in 2010, following which they were out on bail, granted by a sessions court. The eighth accused is the company UCIL and the ninth, RB Roychoudhary, died while the case was ongoing.
Kumar may also file for conviction of the Arjun Singh government for facilitating accused Warren Anderson's return to the US. Anderson, who died in 2014, was the CEO and chairman of Union Carbide Corporation (UCC) in 1984, when the leaking of methyl isocyanate gas lead to the death of thousands of people in the capital of Madhya Pradesh.
Anderson had visited India four days after the accident. He was arrested on arrival and placed under house arrest. He was allowed to post bail in a few hours and then left India, never to return, reports India Today.
Kumar will be making the submissions during a hearing about the appeal by the seven against their convictions, reports TOI.
In December 2015, Dow Chemical, which wholly owns Union Carbide, failed to show up for the third time for the case hearing, reported NDTV. The next hearing will be in July 2016. Kumar had said summons were sent to the company through the Ministry of External Affairs.
Victims had filed for reopening of the case in 2013 as they felt the 1989 settlement of $470 million was not adequate, reported Mint. Children continue to be born with deformities 32 years after the accident.
"We have serious differences with the Central government's stand regarding the number of dead (5,295) and the seriously injured (4,944) and regarding the paltry claims for relief and rehabilitation and for environmental damage," Abdul Jabbar, a survivor and activist who set up the Bhopal Gas Peedit Mahila Udyog Sangathan (BGPMUS), told Mint.