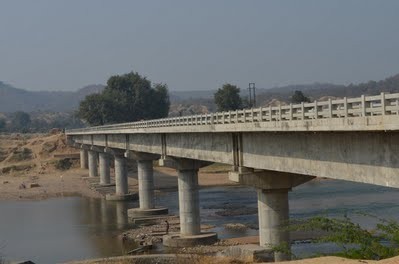 The Central Bureau of Investigation (CBI) arrived in Madhya Pradesh on Sunday and launched a probe in the Ratangarh temple stampede that claimed 115 lives in October.
A three-member team, headed by Deputy Superintendent of Police AS Negi, arrived in Datia region on Sunday to inspect the site.
According to PTI, the team gathered a copy of the FIR lodged after the mishap from the local police station.
On 12 November, Madhya Pradesh High Court had ordered an inquiry by the central agency into the incident after a Public Interest Litigation filed.
Around five lakh people had visited the temple on 13 October to celebrate the Navratri festivities. The stampede occurred at the bridge over the Sindh river that leads towards the temple killing 115 people and injuring more than a 100.
Several devotees who were crossing the bridge fell into the Sindh river, which was overflowing due to heavy rains that week. Police were unable to trace them for the first 24 hours.
Chief Minister Shivraj Singh Chauhan announced ₹1.5 lakh compensation for the families of the people killed and ₹24,000 to each of those injured.
The projected chief ministerial candidate of Congress, Jyotiraditya Madhoavrao Scindia, accused Chouhan of negligence. He said the government did not implement precautions set aside for the temple since stampedes had taken place several times in the past.
Later, Datia district collector was suspended along with 20 other officials. His suspension was revoked since the state government did not confirm the charge sheet against him.