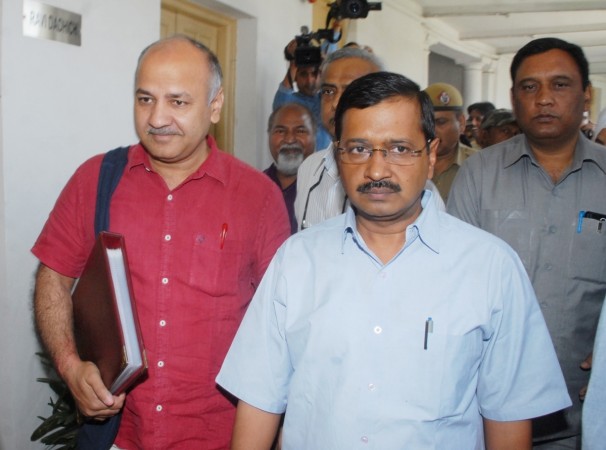 The Central Bureau of Investigation (CBI) on Monday arrested Delhi government Aam Aadmi Party's Principal Secretary Rajendra Kumar along with four other MLAs in a Rs. 50 crore corruption case.
Four others were arrested -- Deputy Secretary of Delhi Chief Minister Arvind Kejriwal's Secretariat Tarun Sharma, Directors of Endeavour, Sandeep Kumar and Dinesh Kumar, and a man named Ashok Kumar, according to NDTV.
The CBI said that Kumar is the mastermind of the scam and has been accused of allotting government contracts to private firms without following the proper procedure thereby leading to massive losses to the government's exchequer.
"The timing of arrests and transfer of other officers is very suspicious. I challenge the Modi government that even if you leave peons... we will get to work with peons. The Modi government is taking revenge of the election defeat from the people of Delhi. This is an attempt to paralyse the Delhi government," Deputy Chief Minister of Delhi Manish Sisodia was quoted by India Today as saying, held while accusing the Centre of conspiring against the AAP government in an attempt to destabilise it.
The scam began in 2006, when Kumar started Endeavours Systems Private Ltd, a front company which provides IT solutions and software, NDTV quoted sources in the agency as saying. He also chose Endeavour Systems for all the technical work done by the AAP government. The company was also enrolled with Public Sector Units to get government work without tenders.
Kumar's office was raided by the CBI on Dec 15, 2015 at the Delhi Secretariat, which led to a huge conflict between the Centre and AAP. The agency was quoted by the channel as saying that the documents seized "prima facie reflect criminal conspiracy and criminal misconduct and abuse of official position by the accused persons".
Kumar was appointed principal secretary to the CM in Feb 2015 when AAP came to power in Delhi for the second time. He is an Indian Administrative Service officer of the 1989 batch and also an IIT alumnus.