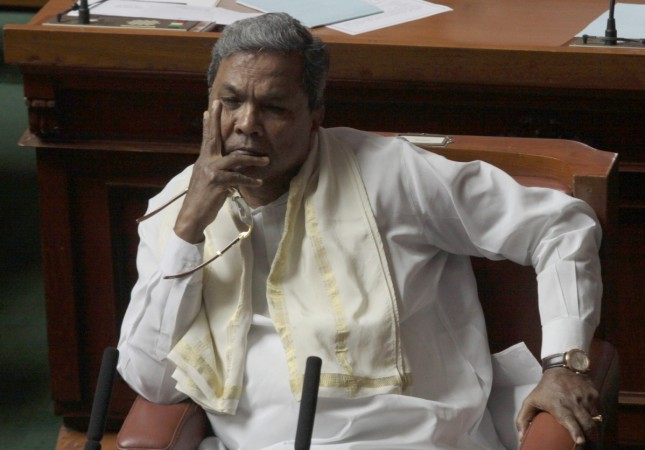 Opposition parties in Karnataka told Chief Minister Siddaramaiah to not release more water to Tamil Nadu despite the Supreme Court order to the state to release 6,000 cusecs water for three days. The chief minister held an all-party meeting on Wednesday over the issue.
"We have told the state government not to release any more Cauvery water to Tamil Nadu for irrigation, as it is required to meet the drinking needs of our people in the river basin region," opposition leader and former BJP Chief Minister Jagadish Shettar said.
The court on Tuesday said that Karnataka has to release water from Wednesday till Friday to Tamil Nadu for irrigation. Last week, the Karnataka legislature had taken a unanimous resolution to use remaining waters in the reservoirs for drinking purposes in various cities and towns of Karnataka.
"We have told the Chief Minister (Siddaramaiah) not to release water to Tamil Nadu today (Wednesday). We will meet again after tomorrow's (Thursday) meeting in Delhi. We also told him that our resolution was more important," YSV Datta said.
Karnataka and Tamil Nadu are meeting in New Delhi with Union Water Resources Minister Uma Bharti, as directed by the top court.
"The Chief Minister heard the views of the opposition parties and their suggestions. The Cabinet will discuss the same and decide accordingly by weighing the pro and cons of the apex court's order," state Water Resources Minister MB Patil said.
While Siddaramaiah will be present during the meeting, ailing Tamil Nadu Chief Minister J Jayalalithaa will not.
"The state Cabinet, which will meet later in the day, will decide whether to release the water or not, although we have the highest respect for the top judiciary," state Parliamentary Affairs and Law Minister TB Jayachandra told reporters.
Legislators, opposition members and the Raitha Sangha, a regional outfit of farmers, have told the chief minister to not release water.
(With IANS inputs)