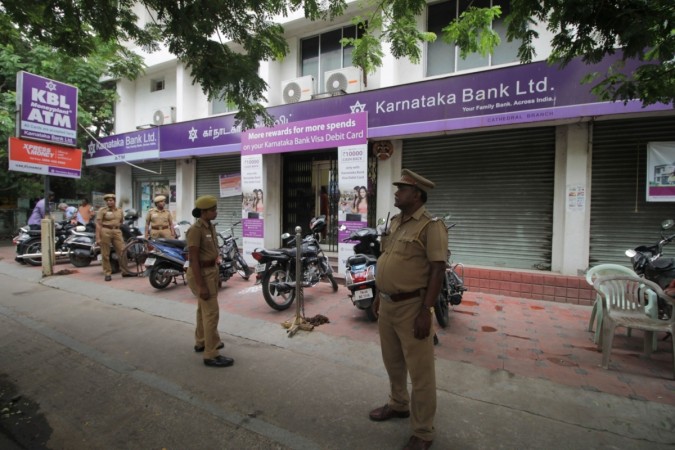 The Karnataka government beefed up security in parts of the state, especially Mandya — the hotbed of Cauvery politics — as the Cauvery Supervisory Committee met to decide how much water should be distributed to Tamil Nadu and other states.
However, even while details of the meeting are awaited, Karnataka has said it can't provide any more water to Tamil Nadu.
Reports stated there were disturbances in Mandya and Tamil Nadu-Karnataka border areas like Hosur and Attibele on Monday.
Kannada leader Vattal Nagaraj was taken into preventive custody on Monday fearing more agitation similar to that during the last week. Other pro-Kannada groups have also been sent notices to not indulge in protests. Some leaders of those groups have also been detained.
There will be no bandh on Tuesday, when the Supreme Court order on the issue is expected, and the government has told people to not listen to rumours.
Cars with Karnataka registration returning from Tamil Nadu were given police escort on Monday in anticipation of any violence.
Reports also said that there was high alert in border areas, especially Attibele.