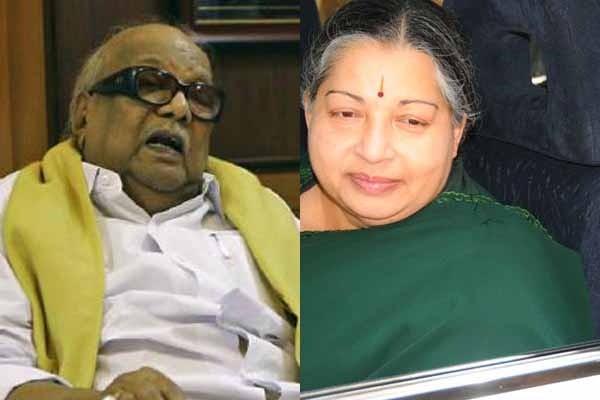 Former Chief Minister of Tamil Nadu M Karunanidhi expressed his concerns over the safety of Tamil people in Karnataka amid prevailing tensions between the two neighbouring states over the sharing of Cauvery water.
"The situation is Tamils who have gone there to earn their livelihood are frozen in fear (over the Bandh) even as buses are not plying between the two states," Press Trust of India quoted Karunanidhi as saying.
Meanwhile, Karunanidhi slammed Chief Minister J Jayalalithaa for allegedly being insensitive in handling the controversial Cauvery issue. He criticized her for not seeking suggestions of the Opposition parties to deal with the situation, adding that Karnataka CM Jagadish Shetter had convened an all-party meeting thrice over the matter.
He even accused the Tamil Nadu CM of treating her counterparts in neighbouring states like her Opposition parties.
The transportation service between Tamil Nadu and Karnataka has affected due to the growing tension across the borders over the Cauvery issue. Road and railway connectivity between Mysore and Bangalore were also disrupted.
Reports said that travellers with vehicles bearing Tamil Nadu registrations were afraid to cross the Karnataka border fearing violence.
So far, no major incidents of violence were reported.
Several pro-Kannada groups, religious outfits, film bodies in Karnataka have been holding protests demanding the government to stop the flow of Cauvery to Tamil Nadu. Many organizations for farmers also staged protest in many districts, particularly in Mandya.