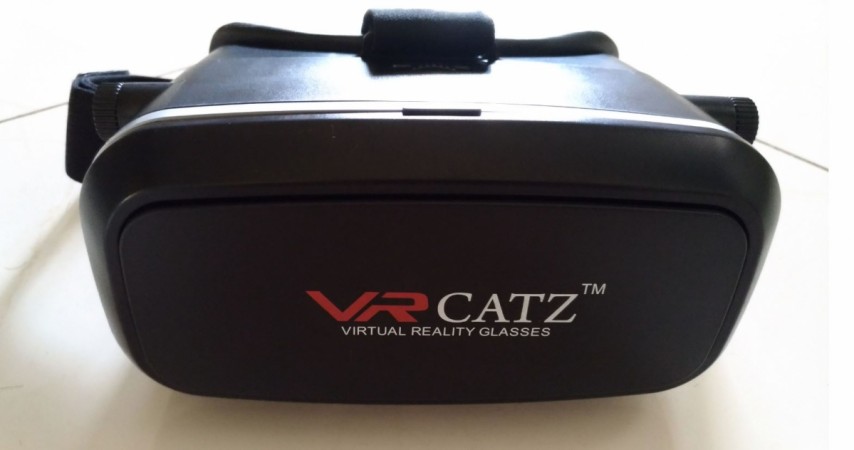 In the world of mobile entertainment, virtual reality has become a new rage among both young and old. It is also believed to be the next driver of innovation in smartphones in coming years, as it can convert media content (movies, games and online streaming) to a virtual wide-screen cinematic experience that can be interacted with in a seemingly real or physical through a small headgear.
In the past one year, we have seen top smartphone makers Samsung, HTC, LG, Sony and even social media giant Facebook with its subsidiary Oculus come up with their VR headsets, but these devices come with expensive price tags, leaving many strapped for cash.
That said, there are a handful of VR headgear models in the market that can offer similar experience at an affordable price. Among them, Catz VR is one.
We have been playing with Catz VR for more than a week now and it has impressed us a lot. Here's our take on the virtual reality head set.
Build quality (4/5):
Most components of Catz VR headgear is made of light plastic, but surprisingly it is sturdy and the material used on the body looks very premium when held in hand.
During testing, I dropped it a couple times on vitrified tiles. It not only withstood the stress, amazingly, it did not break and suffer any dent.
As far as the straps are concerned, it is flexible and holds the VR set on the head firmly.
Inside, the leather lining, where the face rests, is soft and cushy. The material is also of high quality, but the only qualm is that the leather does not absorb sweat, which becomes irksome during long sessions of viewing.
That said, we are happy with the overall build quality of Catz VR.
User-experience:
Cats VR headset's light and compact form makes a delightful experience. It has the stretchable phone holder on the front and can easily fit a phone as small as 3.5-inch screen to as large as 6.0-inch.
Another value-added feature of Catz VR is that the device comes with pupil-focus and object-distance adjustment knobs. These are exceptionally handy for people who have to wear glasses at all time, but they remove it to put on VR headset, as they can tune the lens to focus things in front of them.
The pupil-focus and object-distance adjustment knobs are ergonomically placed so that hand can reach easily without having to remove the headgear to make adjustments.
To test the Catz VR glasses, we played 3D-based Avatar on 5.2-inch full HD display-based Asus Zenfone 3 smartphone. We didn't face any issues in terms of viewing or experience (our room was well ventilated with AC). We also tried watching 360-degree immersive videos on YouTube and it succeeded in meeting our expectations, for a budget VR headset.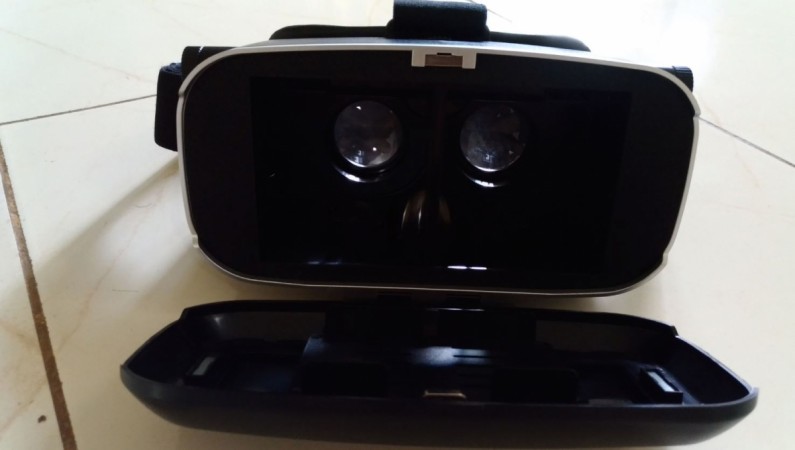 Verdict:
For its price (Rs 2,458), Catz VR is a cost-effective virtual reality headset. People, who are looking for an affordable VR set, can bet on this brand.
Pros:
Affordable price tag.
Top-notch build quality for its price.
Adjustable phone holder as well as focus and object distance adjustment knobs are very handy for people wearing glasses.
Cons:
Leather innards' lack of sweat-absorption might be irksome for long viewing session. But, if the room is well ventilated, it won't be an issue.