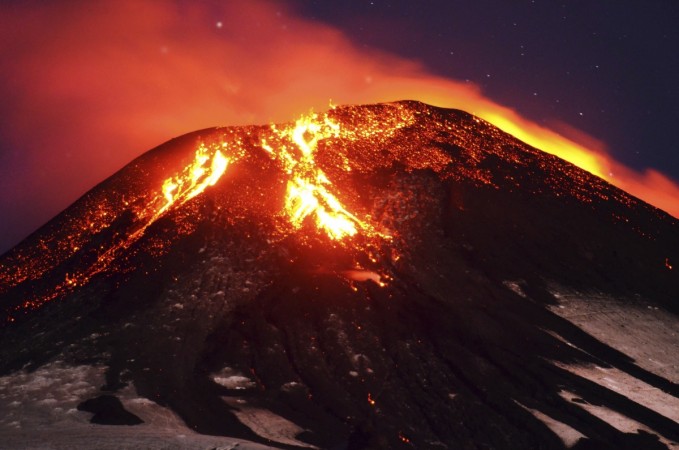 Researchers at the European Science Foundation (ESF) have issued a warning that "extreme geo-hazards" could trigger a catastrophic volcanic eruption capable of wiping out the human civilisation.
Urbanisation has made the environment vulnerable to extreme hazards that poses a "serious and under-estimated threat to humanity." However, no disaster management agency in any country has this on its action plan, the ESF report reveals.
In the report titled Extreme Geohazards: Reducing the Disaster Risk and Increasing Resilience, the ESF researchers have appealed to the international community to prepare an action plan for such a disaster and to monitor similar events capable of wiping out human civilisation.
While the study notes that the probability of a volcanic eruption was 'rare' nonetheless, it was still an 'impending risk.' It then notes that there is a 5-10% probability of a large explosive volcanic eruption by the end of the century that can erase the human society.
The paper hence puts special emphasis on how a "very large volcanic eruption" is an impending risk that will have catastrophic effects on populations and infrastructures in the "growing and increasingly interconnected modern society" living in urban environment.
The study, a joint initiative by the European Science Foundation (ESF), the Group on Earth Observations (GEO) and the Geohazard Community of Practice (GHCP), also notes that had any of the historic eruptions such as the one in Vesuvius, Italy in 1631 or the one in Tambora, Indonesia in 1815 happened today it would have "far-reaching impacts disrupting crucial infrastructure at a continental to global scale."
The paper then concludes on the note that it is time that international agencies came up with plans that included disaster response resources for volcanic eruptions as well.