More than 2.2 million people across Catalonia cast their ballots for a 'Yes/No' referendum to secede from Spain, with a majority of voters reportedly choosing independence despite violent attempts by police to thwart the voting process.
Catalans, who want to split from Spain, have long wanted more than the limited autonomy they now enjoy. They argue that their contribution is far more than they what they receive from the central government, which controls key areas including taxes and infrastructure.
Catalonia regional government declared a landslide victory for the "yes" side in the referendum voting which has been deemed "illegal" by Madrid.
Reports state that more than 800 people were injured as riot police attacked peaceful protesters and unarmed civilians who were gathered to cast their ballots.
Catalan president Carles Puigdemont made his remarks at the closing of the polls saying Catalonia has "won the right to become an independent state." He added that he would keep his pledge to declare independence unilaterally from Spain if the "yes" side wins.
"Today the Spanish state wrote another shameful page in its history with Catalonia," Puigdemont said. Referring to the mayhem caused by the riot police on Sunday, he added that he would appeal to the European Union to look into alleged human rights violations during the vote.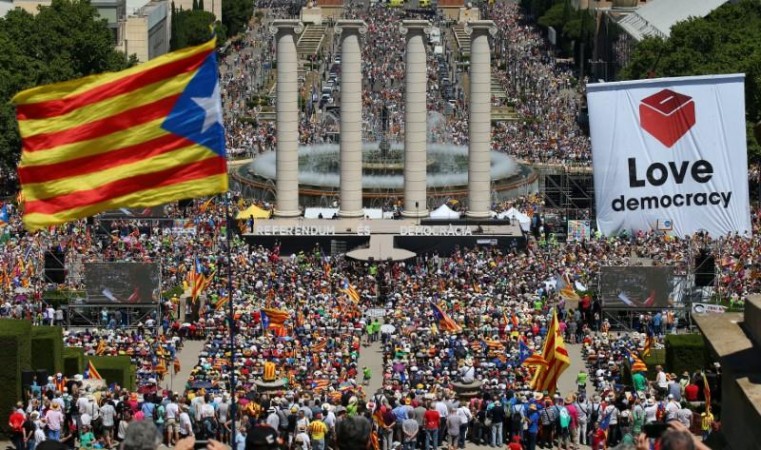 Catalonia regional government spokesperson Jordi Turull told reporters on Monday that nearly 90 percent of the 2.26 million Catalans chose the "yes" side, favouring their split from Spain. Turull added that almost 8 percent of the voters rejected the independence and the rest of the ballots were void.
Reports state that 15,000 votes are still being counted at the moment.
The regional government spokesperson said that the region had a total of 5.3 million registered voters and the number of ballots did not include the ones confiscated by Spanish police during violent raids which were aimed to stop the polling.
Spanish police were acting on a judge's orders to stop the referendum, which has been declared illegal and unconstitutional and Prime Minister Mariano Rajoy. The Spanish PM said that the referendum voting will only sow more divisions between regions and people.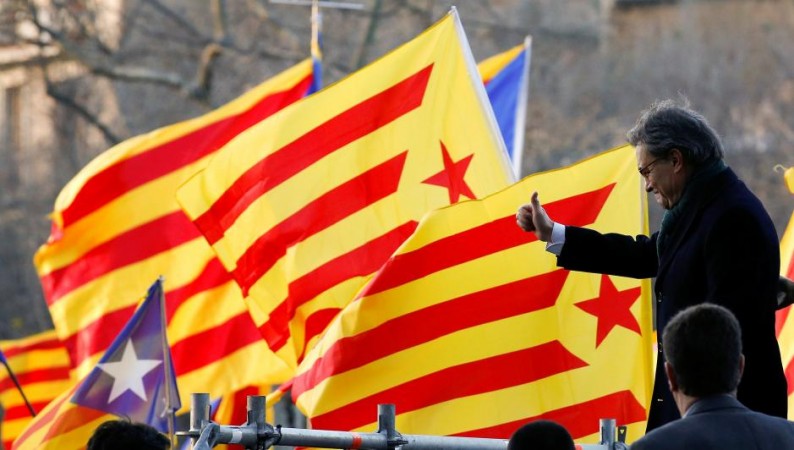 Rajoy, after the majority of polls closed on Sunday, thanked the Spanish police in a televised address, saying that they acted with "firmness and serenity." The statement made by the Prime Minister is set to anger Catalans as many were wounded in the process and their ballots were snatched.
Spanish Foreign Minister Alfonso Dastis said the violence, while "unfortunate" and "unpleasant" was "proportionate."
"If people insist on disregarding the law and doing something that has been consistently declared illegal and unconstitutional, law enforcement officers need to uphold the law," Dastis told The Associated Press in an interview.