After witnessing a massive upheaval in the last few weeks, regarding Catalonia's independence, Spain has now issued an EU arrest warrant against Catalonia's sacked separatist leader Carles Puigdemont. The warrant comes after the leader did not appear for questioning on his role in Catalonia's independence demands.
The announcement led to tempers flaring and demonstrators raised Catalan flags and slogans against Spain. Puigdemont, who is currently said to be in Belgium, is likely to be charged with rebellion, sedition and misuse of public funds, reported AFP.
Apart from him, arrest warrants have also been issued for four other Catalan ministers – Meritxell Serret, former agriculture minister, Antoni Comín, former health minister, Lluís Puig, former culture minister, and Clara Ponsatí, former education minister – who did not show up for questioning and are also suspected to be in Belgium.
Meanwhile, speaking about why he did not appear for questioning and why he was in Belgium, Puigdemont told television channel RTBF that he wasn't hiding from "real justice" but from a "clearly politicised" Spanish legal system. His statement came before the arrest warrant was issued.
Puigdemont also said that Spain has been talking about a fair trial, but he wasn't convinced about it as the Spanish judicial system was hugely influenced by political pressure. "I have told my lawyers to inform the Belgian justice authorities that I am completely at their disposal," he added.
Even though the issue of independence has been raging on for a while with Puigdemont even asking the international community to wake up to the "danger" as the crisis wasn't an "internal Spanish affair" anymore, not many nations have spoken up in favour of an independent Catalonia.
Among known names who have spoken up on the crisis are Scotland's separatist First Minister Nicola Sturgeon and Manchester City manager Pep Guardiola. While Sturgeon criticized the "jailing of political opponents," Guardiola said that there should be a referendum to sort the conflict.
Calling the imprisonment of eight politicians "scary," Guardiola said: "I wish the politicians that they have put in prison are released soon," according to Independent.
"I'm a little bit worried, because what happened to them could happen to us for giving an opinion. The two persons leading the Catalan organisation were put in prison for asking to vote in a legal referendum," he added.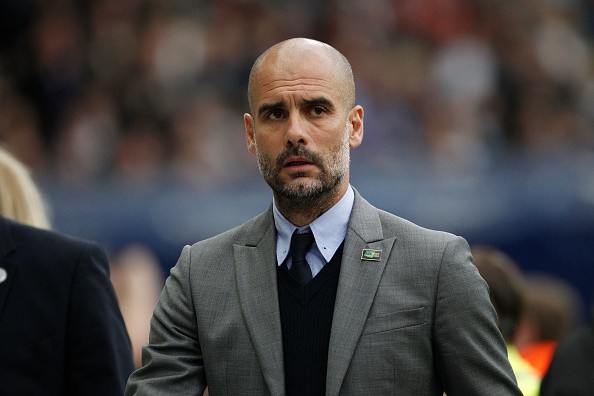 "I think that the Spanish government and the Catalan government should sit and talk and try to agree a referendum. Until then, it's a really difficult situation to be solved."
The Manchester City manager, who himself is Catalan, said that the issue is serious and that it almost feels like "going backwards in a democratic state."
In contrast, Germany had said that it supports the "unity and constitutional order of Spain" and European Commission spokeswoman has noted that it respects the independence of the Spanish judiciary.
Catalonia's parliament had declared independence from Spain on October 27.