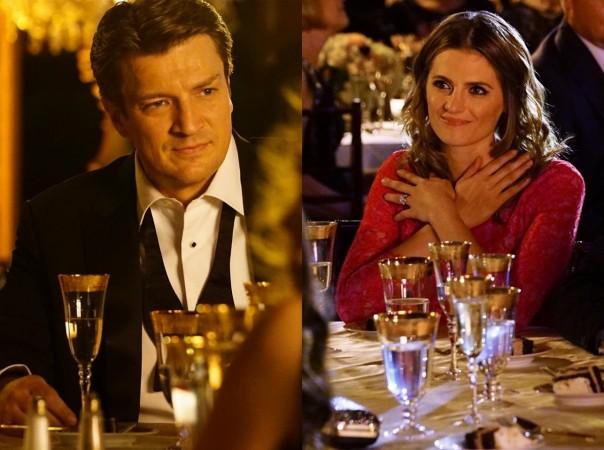 "Castle" season 7 ended by showing Richard Castle (Nathan Fillion) and Kate Beckett (Stana Katic) at the crossroads, as the latter was not sure about running for New York State Senate. But season 8 is likely to address the plot line and its impact of it on their lives.
If the detective decides to enter politics, it will change the dynamics of the ABC series, as it will feature more political stories than crime investigation.
Meanwhile, the mystery novelist will not get to share much screen space with his lady love as she will be busy campaigning.
Creator Alexi Hawley has teased 'dynamic stories' for the lead characters. "Going into season 8, it feels like it's time to shake things up a little bit. We just want to get in there and try to tell some really dynamic stories," he told Entertainment Weekly.
Earlier, after the exit of series regular Penny Johnson, the creators had stated that it could be the beginning of a creative change by the new showrunners. "Jerald's exit is one of several creative tweaks that Castle will be making for Season 8, under new co-showrunners Terence Paul Winter and Alexi Hawley," they had said.
So, the words of the showrunners indicate major twists and turns in Richard Castle and Kate Beckett's life, and speculations are high on the detective running for New York State Senate. If the rumours turn out to be true, it would be interesting to see how "Castle" fans respond to the new plot line.