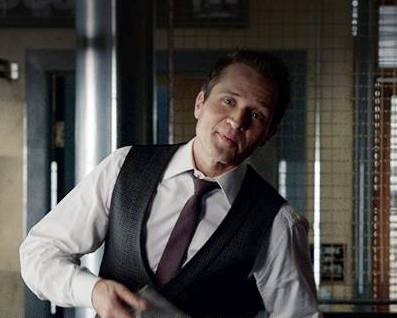 Richard Castle (Nathan Fillion) and Kate Beckett (Stana Katic) might get more time to deal with their personal problems as Kevin Ryan (Seamus Dever) takes centrestage in "Castle" season 7 episode 18 titled "At Close Range".
According to the official synopsis of the ABC drama, Ryan will be on the security detail of a charismatic Congressman attending a charity event when shots are suddenly heard.
The detective will not just have to find the culprit, but may also have to prove his innocence as he could be one of the suspects in the crime. So Dever's character will revisit the events that led up to the shooting to trace the killer with the help of Castle and Beckett.
But promotional photos of episode 18 indicate that it will not be an easy task for him, as he is seen disturbed and it can also be assumed that Ryan was already aware of the attack.
Meanwhile, Reiko Aylesworth, alum of Fox series "24" and ABC comedy drama "Desperate Housewives", will make guest appearance as the Congressman's wife in Monday night's episode of "Castle" season 7.
Other cast members of "At Close Range" include Susan Sullivan as Martha Rodgers, Molly Quinn as Alexis Castle, Penny Johnson Jerald as NYPD Captain Victoria Gates, Tamala Jones as Medical Examiner Lanie Parish, Jon Huertas as NYPD Detective Javier Esposito, David Conrad as Frank Kelly, Maya Stojan as Tory Ellis, Ricardo Chavira as Alex Lopez, David Andrews as Carl Shelton and Annie Little as Carolyn Decker.
ABC will air "Castle" season 7 episode 18 titled "At Close Range" on Monday, 23 March, at 10pm.