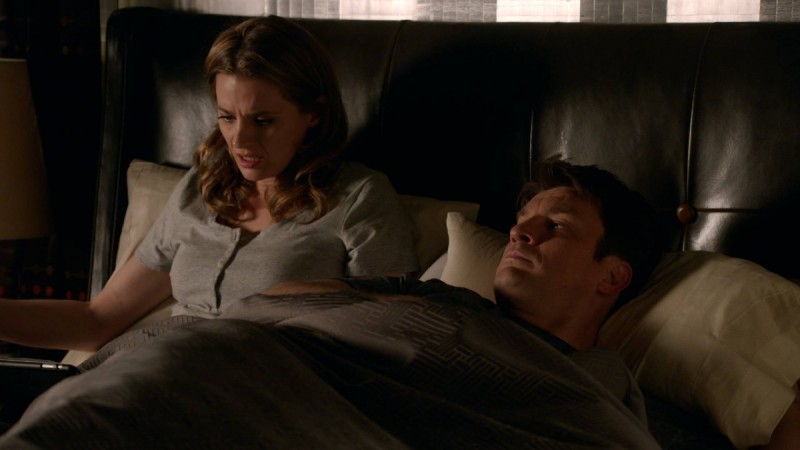 When "Castle" returns on ABC with season 7 episode 19 titled "Habeas Corpse" on 30 March, Richard Castle (Nathan Fillion) and Kate Beckett (Stana Katic) may have to encounter a new danger.
As the title suggests, next week's sequel of the show will deal with some legal issues, but there will be no court-room drama in the storyline.
In fact, the synopsis suggests that the plot line of the crime drama will revolve around the murder of a larger-than-life, personal-injury attorney named Richie "The Pitbull" Falco. When the detectives take over the case, they will focus their investigation on the victim's clients and competitors.
At one point, they will realise that there are many shocking secrets linked to the dead man, and the two will try to solve the mysteries involved in the case.
Meanwhile, sneak peek images of episode 19 show an encounter between Roshawn Franklin's character and the detectives of New York City Police Department (NYPD).
Although the description of "Habeas Corpse" has no mention about the new character in the show, he could be the prime suspect in the case, as he is being chased by Detective Javier Esposito (Jon Huertas) and Detective Kevin Ryan (Seamus Dever) in the promotional photos.
However, a picture also portrays Kate in a confused state and it remains to be seen how the team will solve the mystery behind Falco's murder.
In the meantime, "Castle" fans can tune in to ABC this Monday, 23 March, at 10pm to watch the most anticipated Ryan-centric episode, which will be live streamed here.