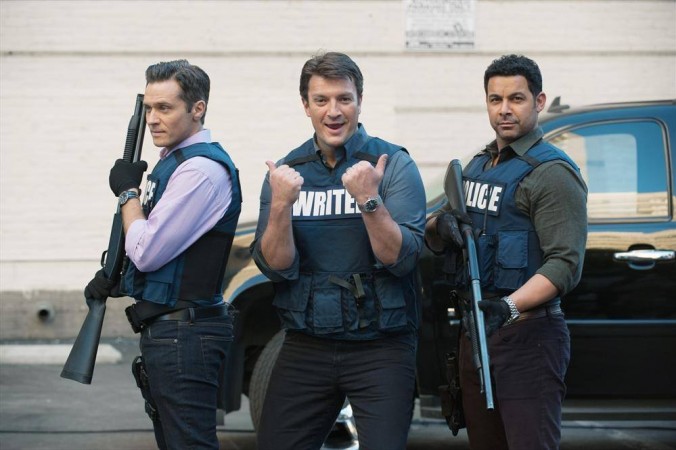 ABC will air season 7 episode 18 of "Castle" on 23 March, Monday, and mixing things up a bit, the homicide suspect for "At Close Range" is everyone's beloved detective Ryan (Seamus Dever).
Ryan who is generally the loving husband to Jenny (Juliana Dever), the loyal partner to Esposito (Jon Huertas) and the caring friend to Castle (Nathan Fillion) and Becket (Stana Katic), has proved in season 5 episode 18 "The Wild Rover" that he can be tough. Ryan went undercover as Fenton O'Connell and busted the Irish mafia, although Esposito was worried he wouldn't be able to pull off the tough guy act.
According to the promo for "At Close Range", Ryan, is in the security detail of a congressman attending a charity event when gun shots are heard. Although Ryan tries to apprehend the killer, he gets blamed for a homicide instead. With the help of his friends at the precinct and Castle, Ryan must prove his innocence.
Castle must have conspiracy theory up his sleeve, as he usually does for every murder and this time it may even come in handy; because of course, detective Ryan is not a murderer. It is only a matter of time before the team proves his innocence.
Watch out for season 7 episode 18 "At Close Range" of "Castle" on ABC at 10.00 pm (EST) on Monday, 23 March.