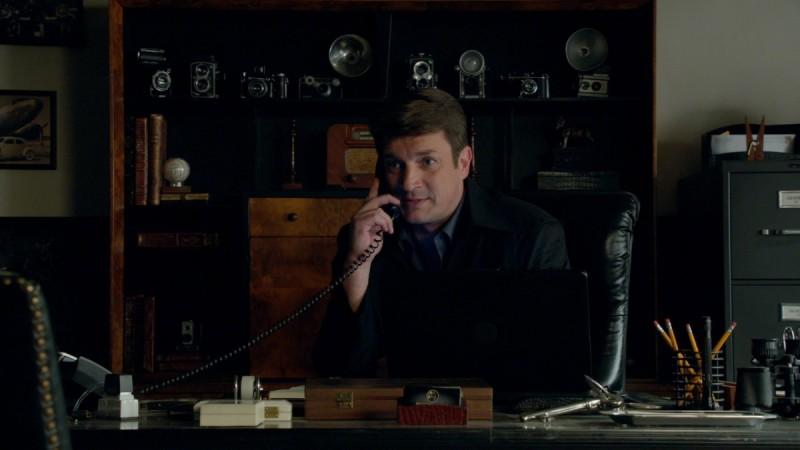 Popular American crime drama "Castle" will bring in a new murder case for Richard Castle (Nathan Fillion) on ABC this Monday, 19 January, at 10pm.
While the Private Investigator is still struggling with his new identity, he gets an opportunity to prove himself in twelfth episode of season 7 titled "Private Eye Caramba".
When a television artist is killed, Kate Beckett's (Stana Katic) team investigate and find the case to be as beguiling as the victim's show. Meanwhile, the star of the show hires Richard to tackle the case from a different angle, reads the official synopsis of the show.
As the trailer of "Private Eye Caramba" indicates, the murder case could either take him to fame or pave way to his death. The 19-second-long video clip shows the former author being held captive by someone at a knife point.
On the other hand, Richard will manage to take out some time from his busy schedule to spend with Beckett in the new episode of "Castle" season 7.
A newly released sneak peek video of ABC drama begins with the detective visiting her husband at his office and the two gradually gets cozy with each other, reported TV Guide.
However, the power couple sequence of the main leads does not last for long as Richard's new client interrupts them mid-way.
"Castle" fans can mark their calendars to know more about the storyline of "Private Eye Caramba", which is scheduled to telecast on ABC this Monday, 19 January, at 10pm.
Watch the trailer of "Castle" season 7 episode 12 below: