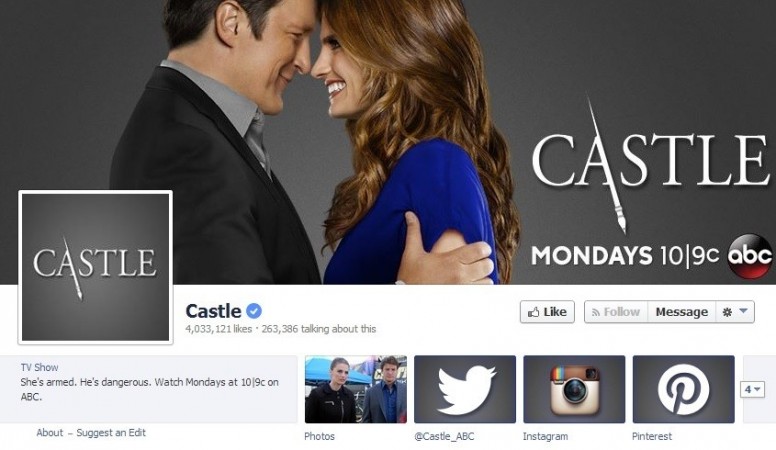 With "Castle" season 7 underway, a lot of reports are emerging regarding the new cast members. The new season would pick from season 6's finale where Richard Castle met with a car accident. It is speculated that as the new season opens, a lot of new characters would emerge with the aim to solve the mysterious disappearance of Castle.
The "Castle" season 6 finale showed Castle's car in a ditch and bursting out in the flames. Hamptons police would get involved in solving the car accident in the premiere episode of the season 7, reported TV Line.
The new cast would include Sergeant of Hamptons, a doctor, a shrink and a coast guard. Another character called Henry would also be joining the show. He would be a highly intelligent guy and would be unpredictable, as per the reports. Moreover, he would be dexterous in blending with the crowd.
It is also understood that Henry would be the arch nemesis of 3XK who may appear with a new face due to Dr Niemann.
Meanwhile, there is an immense speculation about Castle being written out of the show. In a statement during Dallas Convention, Nathan Fillion, who plays the role of Castle hinted about his exit from the show.
"I don't know how it's going to work out after the untimely death of Castle in season 6," he said.
However, there seems a meek possibility of Castle being rooted out of the show. The executive producer of the show Andrew Marlowe suggested recently that the speculations are baseless and there are always fabricated stories floating around.
"There's always stuff floating in the back of our minds, but it all depends on James Brolin's availability and finding a story that makes sense and honors the characters. We know that there's a cost to ending a season this way. We know that people are looking for that wedding moment, and that's a moment that we're going to get to. But there's still some storytelling that we have to get through before we get there," Marlow told the Website.
Furthermore, talking about the upcoming season premiere episode, Marlowe said that they would kick start the season 7 in real time.
"We feel like, given the way we left off, we have an obligation to start exactly where we ended," he further said.
"Castle" season 7 premiere episode would have two parts, as per the reports. David Amann is helming the first episode of "Castle" Season 7.