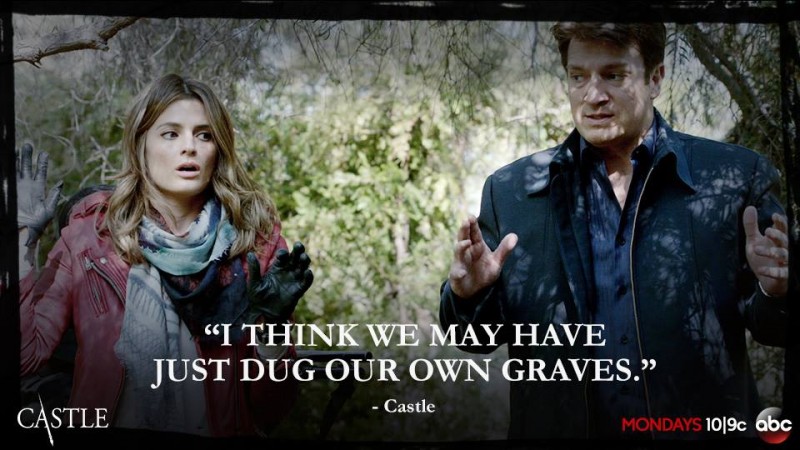 The future of ABC crime procedural series "Castle" is at stake and fans are curious to know whether season 7 finale titled "Hollander's Woods" will answer all their queries related to Richard Castle (Nathan Fillion) and Kate Beckett's (Stana Katic) relationship or not.
The official synopsis of the sequel, which is scheduled to air on Monday, 11 May, at 10pm, states that the detective will face crossroads of her own. Whereas, the mystery writer will attempt to unearth answers that have eluded him for decades when an investigation leads to obsession.
The investigation is about a death in the woods and it draws Fillion's character back to a terrifying and defining event in his childhood, according to the description of episode 23.
Meanwhile, showrunner David Amann hinted that the last episode of seventh season will revolve around the couple's mythology. "[The finale] will focus on compelling, high-stakes story-telling surrounding Castle and Beckett mythology," he told TV Line.
The sequel will also feature Lance Reddick, Wallace Langham and Cullen Douglas as guest stars Keith Kaufman, Dr. Van Holtzman and Noah Lewis. To know more about the finale, fans will have to wait for few more days as ABC is yet to release the trailers and sneak peek images.
In the meantime, "Castle" fans can watch season 7 episode 22 titled "Dead From New York" this Monday, 4 May, at 10 pm, which will be live streamed here.