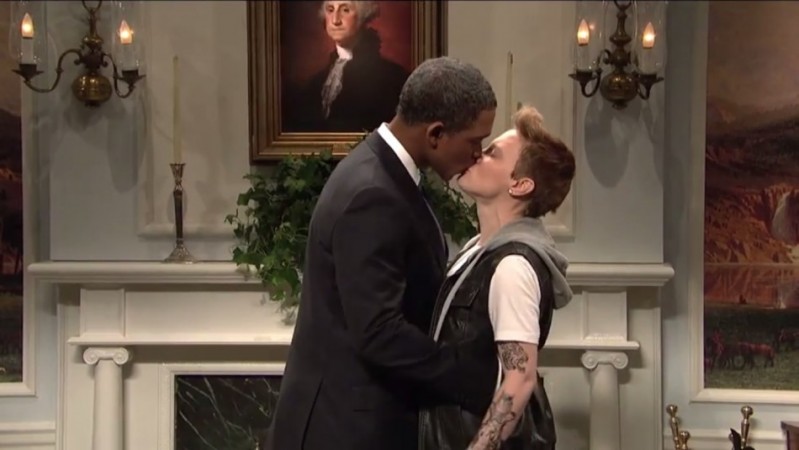 It has been confirmed that three of the newest cast members of the long-standing late night show "Saturday Night Live" have been fired.
Brooks Wheelan, Noel Wells and John Milhiser are the featured players to bite the dust right before the commencement of season 40. When Wheelen announced the news of his firing via twitter on 14 July, many fans expressed their grief in tweets, one of which came from hit filmmaker Judd Apatow.
Had a blast and loved every second of it. I'm totally honored to be able to make this next joke... FIRED FROM NEW YORK IT'S SATURDAY NIGHT!

— Brooks Wheelan (@brookswheelan) July 14, 2014
In response to Wheelan's announcement, Apatow wished him a career that "Iron Man" Robert Downey Jr enjoyed post his firing from SNL back in season 11, hopefully, minus the drug addiction phase.
.@brookswheelan you will have the Robert Downey Jr. post SNL career! (minus the painful drug addiction). Rock on friend!

— Judd Apatow (@JuddApatow) July 15, 2014
Although Milhiser refrained from making any declarations regarding his firing online, he did thank "Two And A Half Men" star Jon Cryer when he tweeted about missing him on SNL. Incidentally, Milhiser was famous for his Cryer impression on the show.
I can't be the only one who is going to miss @JohnMilhiser on #SNL Godspeed dude!

— Jon Cryer (@MrJonCryer) July 15, 2014
While Milhiser did not get much screen time on the show, Wheelen had popped up on the reputed Weekend Update desk a few times. Wells had also made a mark with the audience with her Nancy Grace and Lena Dunham impressions.
Back in June, the show's creator Lorne Michael's had told Deadline that they are in the middle of rebuilding and a lot of changes could be expected soon.
"We're still in the middle of rebuilding. So, there will be changes this year," Michaels said in an interview with Deadline. However, since the interview came out after the hiring of Sasheer Zamata, following much criticism regarding the lack of a black female cast member, none paid much attention. Turns out, Lorne's plan to reinvent SNL did not end at bringing in a new and diverse member, but getting rid of a few promising talents as well.
While the fans of the show are still reeling from the shock of losing the three newbies, an audience favourite and cast member of five years, Nasim Pedrad also mentioned while on a panel at the ATX Television Festival that she will not be returning for season 40.
Fans will have to wait and see if the new and hopefully improved "Saturday Night Live" will tickle them consecutively for a 40th season.