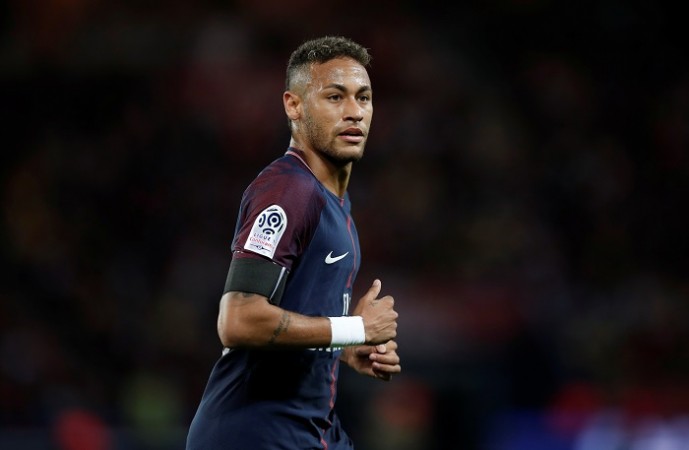 Real Madrid midfielder Casemiro has said the "door is always open" for Paris Saint-Germain forward Neymar to join him at the Santiago Bernabeu.
Neymar, 26, joined PSG from Barcelona for a world record fee of £198m ($276m) in August last year, but has been persistently linked with a summer move back to Spain to join Real.
The Brazil international has scored 19 goals in 20 Ligue 1 appearances for the Ligue 1 side this season, but he fractured his metatarsal during PSG's 3-0 win over Marseille on February 25 and is unlikely to return to action before the end of the campaign.
A move to Madrid would raise eyebrows due to Neymar's past with Barcelona, but Casemiro insisted that in football anything is possible and shrugged off concerns that his compatriot would not get along with Cristiano Ronaldo.
"[Neymar] has always been spectacular, since he was 11 years old. He does crazy things," Casemiro was quoted as saying by Goal.
"I don't think there is any chance that he will come to Real, but you have to ask [Madrid president] Florentino Perez.
"He knows that the door is always open for him in Madrid, but he is happy in Paris. He always says that he is happy there, that he is comfortable in Paris. There are many Brazilians there too, it is very quiet there, but whether it's possible you have to ask Florentino.
"With the quality that he has, I would sign him for sure. I hope he comes this season," Casemiro added.
"He is a great player, one of the top three in the world. He can do whatever he wants off the pitch if he continues to do what he does on it.
"He would get along very well with Cristiano, very well."
Neymar is expected to be sidelined for three months due to his foot injury and return to action in time for the start of the World Cup in Russia.
PSG were knocked out 5-2 on aggregate by Madrid in the Champions League round of 16.