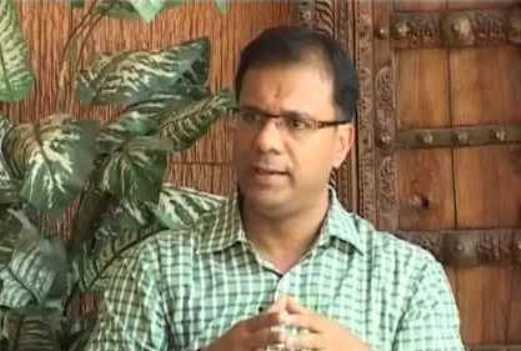 The Bharatiya Janata Party (BJP) on Thursday managed to win the Supreme Court-ordered floor test in the Goa Assembly by a margin of 23-16, and also went well past the 21-MLA mark that was needed to show majority in the 40-member House. The man who did not vote for Congress, Vishwajit Rane, submitted his resignation as MLA as well as a member of the party later in the day.
Also read: While Congress sinks, the party's sycophants take cover in 'morality' tactic to please the Gandhis
The situation before the floor test
After the Goa Assembly elections, the results on March 11 showed that Congress had managed to get 17 seats, while the BJP had 13 seats. The Maharashtrawadi Gomantak Party (MGP) and the Goa Forward Party (GFP) had won three seats each, while three Independent candidates had also won the election. There was also a lone MLA from the Nationalist Congress Party (NCP).
However, before Congress could make a move, the BJP managed to get all the MGP and GFP MLAs on its side, besides two Independent MLAs, and approached Governor Mridula Sinha to stake claim for government formation. She appointed Manohar Parrikar as the chief minister, and gave him 15 days to prove his majority in a floor test.
The floor test
Congress subsequently moved the Supreme Court against the governor's decision, and the apex court ordered a floor test on Thursday, March 16. It was during this floor test that not only did the BJP manage to bring the NCP MLA to support it, but also Vishwajit Rane was absent during the vote, further weakening Congress. Parrikar won the floor test 23-16.
It seems Rane had walked out of the floor before the floor test. Congress MLA Chandrakant Kavlekar said: "We tried to find out if he was in the washroom, but could not find him. We tried to contact him, but he was untraceable. He was with us since the morning, and even signed the whip."
Rane returns and resigns
He added: "Even his [Rane's] father does not know where he is!" The hint was clear: Rane might have been forcibly detained somewhere so he would not be able to vote. If that was the case, Congress would have ammunition to challenge the floor test, even through — or especially because — Rane's vote would not have made a difference.
Rane, however, resurfaced later in the day when he submitted his resignation as MLA to Sidharth Kunkalienkar, who was appointed protem speaker. Kunkalienkar reportedly asked him to reconsider the decision. Rane also resigned from Congress.