Tennis fans can breathe easy. Rafael Nadal is fully fit and is ready to begin his quest for a maiden title at the ATP World Tour Finals 2017, starting November 12 in London, according to coach Carlos Moya.
The world number one's chances of taking part in the year-ending tournament took a hit when he withdrew from Paris Masters last month after reaching the quarter-final stage of the Masters 1000 tournament with a knee injury. Notably, Nadal struggled during the Shanghai Masters final as well and was forced to skip Basel Open tournaments.
However, Moya, the former world number one who joined Nadal's coaching team last year, revealed on Wednesday (November 8) that the Spaniard only took a precautionary measure when he withdrew from Paris Masters and that his ward's knee is alright.
Notably, the 16-time Grand Slam champion has never won the ATP Finals title despite reaching the title match twice (2010 and 2013) while his arch-rival Roger Federer has won the tournament six times in the past. Moya added his ward will give it his all to go the distance in London this time.
"Rafa is fine, the knee is OK. He stopped just to take no risks," Moya said.
He added: "Rafa will be competitive in London because it's the only big tournament he hasn't won."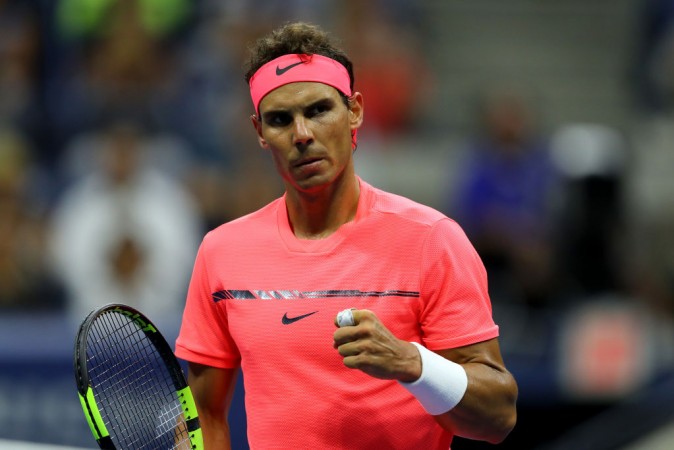 'Expected Nadal to be No. 1 again'
Nadal will start the upcoming tournament as the top seed. He has been drawn in Group A (Pete Sampras group) along with Dominic Thiem, Grigor Dimitrov and David Goffin. Meanwhile, Federer, the world number two, has been drawn alongside world number three Alexander Zverev, Marin Cilic and Jack Sock.
Meanwhile, Nadal has already clinched the year-ending top spot after dominating the rest of the field this season. The Spaniard, who battled against odds to reach the Australian Open final after his long injury layoff last season, continued his fine form, winning the French Open and the US Open, taking his season tally to six titles.
Moya said he was not surprised with the way Nadal has made a comeback in the ongoing season after suffering Grand Slam title drought in 2014 and 2015. Notably, the southpaw started the year as world number nine and rose through the ladder with consistent performances throughout the season.
"I expected Rafa to be No.1 again. I'm not surprised because I've seen him training as usual with lots of passion. His tennis and his mind have taken him to No.1," Moya added.