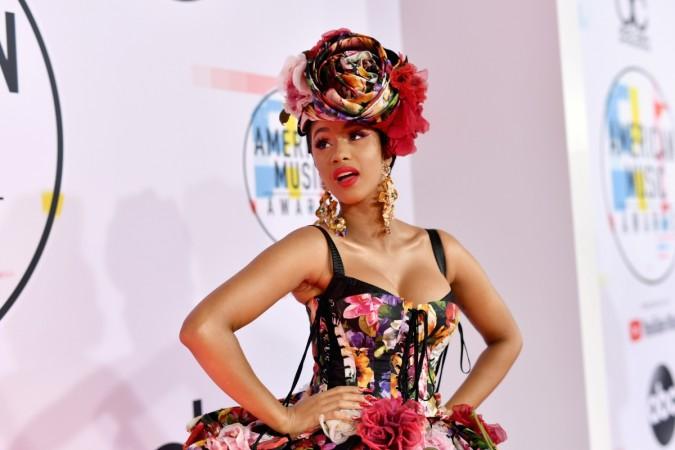 Cardi B is reportedly heartbroken over her split from Offset. On December 4, the 26-year-old Bodak Yellow rapper revealed that the couple has split after one year of marriage.
"Things just haven't been working out between us for a long time, and it's nobody's fault, but I guess we just grew out of love," she said on Instagram. "But we're not together anymore."
According to a report in Hollywood Life, Cardi B is not doing well after their breakup. A source said: "There's no getting around it. Cardi is utterly heartbroken over the split and cheating rumors swirling about Offset, but she's doing everything she can to put on a brave face in public and show Offset that she's just fine without him."
"Cardi is out there in the clubs dancing and looking like she couldn't care less, but when she's home it's a different matter though. At least Cardi knows she tried everything to salvage her marriage," the insider added.
"Right now, Cardi is trying to concentrate on the positives and not dwell on the negatives. She's focusing her time and energy on Kulture, who is growing more and more beautiful by the day," the source went on.
The news that the couple has split came after it was revealed that Offset cheated on Cardi B when she was eight months pregnant with their daughter Kulture. A leaked text exchanged revealed the Migos star wanted to have a threesome with Instagram model and rapper Cuban Doll and her friend Summer Bunni in late June.
Following the revelation, Summer publicly apologised to Cardi for wrecking the couple's marriage. However, Cuban claimed that she didn't even know Offset.
Meanwhile, Offset is regretting after cheating on Cardi B. Addressing his alleged infidelity, he wrote on Twitter: "F**K YALL I MISS CARDI."