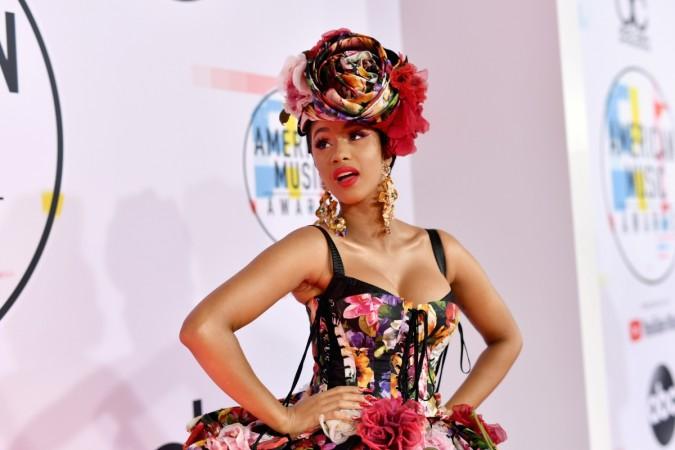 Cardi B had the best comeback for a fake screenshot that was circulated on social media in which the rapper had seemingly liked a post that slammed Ariana Grande.
Cardi B is not someone who would keep quiet over fake news that's been shared on social media. On Saturday, a screenshot of Cardi B liking a post that slammed Ariana for her past relationships went viral. Instead of letting the fake post slide, Cardi took to Twitter to insult the person who created the fake screenshot.
She wrote, "Ya gotta do better with photoshopping. the "y" is a little cut off in the corner. you kids need to find a hobby, LEAVE ME ALONE."
According to HollywoodLife, the person who posted the screenshot appeared to be a big Nicki Minaj fan and had a lot of posts related to supporting Nicki.
Given that Cardi and Nicki are in fact having a beef, the post created by Nicki fan to bring down Cardi isn't surprising at all. Coincidently, Cardi and Nicki's feud started in a similar fashion. Cardi caught Nicki 'liking' a post on Instagram on Cardi's parenting style.
Cardi confronted the 35-year-old rapper in the New York Fashion week about it and things spiralled out for the worst after. While Cardi stood by her decision to confront Nicki in a public gathering, Nicki defended herself by denying all the allegations made by Cardi.
As for Ariana, she broke up and called off the engagement Pete Davidson last week as she needed some space and time to heal after her ex-boyfriend Mac Miller's death in September.
Although Ariana and Cardi have never worked together on an album, Cardi has gone out of her way to make sure no misunderstandings arise between her and Ariana.