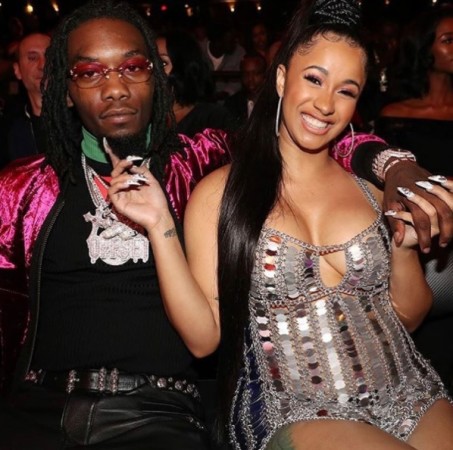 Cardi B joked that her baby daughter has smelly feet like Offset. The 26-year-old artist made the comment as she took to her social media account to mark Kulture's five month anniversary.
In an Instagram video, Cardi B said, "Five months today baby."
"Five months today and your feet stinky. Why your feet stink so much?" she continued. "You got your daddy's feet because momma's feet never stink. Your feet stink."
Cardi B had revealed her daughter's face for the first time earlier this month, just a day after she broke the news that she had split from the baby's father. In a now-deleted video. she said: "I've been trying to work things out with my baby father for a hot minute now."
"We're really good friends and you know, we're really good business partners. He's always somebody that I run to, to talk to, and we've got a lot of love for each other," she continued. "Things have just not been working out between us for a long time. It's nobody's fault, I guess we just grew out of love, but we're not together anymore. I don't know, it might take time to get a divorce. And I'm going to always have a lot of love for him because he is my daughter's father."
After the news that Cardi B and Offset have parted ways came out, it was revealed that the Migos rapper cheated on the Bodak Yellow hitmaker when she was eight months pregnant. A leaked text exchanged revealed Offset wanted to have a threesome with Instagram model and rapper Cuban Doll and her friend Summer Bunni in late June.
Meanwhile, Offset is regretting after cheating on Cardi B. Addressing his alleged infidelity, he wrote on Twitter: "F**K YALL I MISS CARDI."