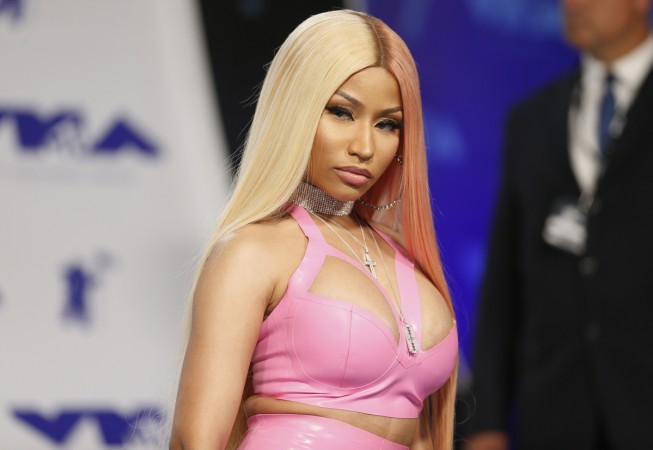 Cardi B reportedly hopes Nicki Minaj will settle down soon and fulfill her wish of having a child. The 35-year-old rapper, who is thought to be dating British racing car driver Lewis Hamilton, had recently admitted she is ready for motherhood.
During an interview with Wonderland, Nicki said: "I've got to get married first then I'll have a child. I might be closer than people think actually, I love children. I'm not going to put that off for much longer."
According to a report in Hollywood Life, Cardi B wants only good for Nicki Minaj, with whom she had a fight with, at the Harper's Bazaar ICONS party. A source said: "Despite their differences, Cardi B hopes Nicki Minaj does get her dream of having a child soon. Having a child changed Cardi for the better and she thinks it might change Nicki for the better too.. and make her a nicer person."
"Cardi knows from experience how much becoming a mom made her kinder and softer," the source adds. "She genuinely hopes that becoming a mom will have a positive effect on Nicki," the insider added.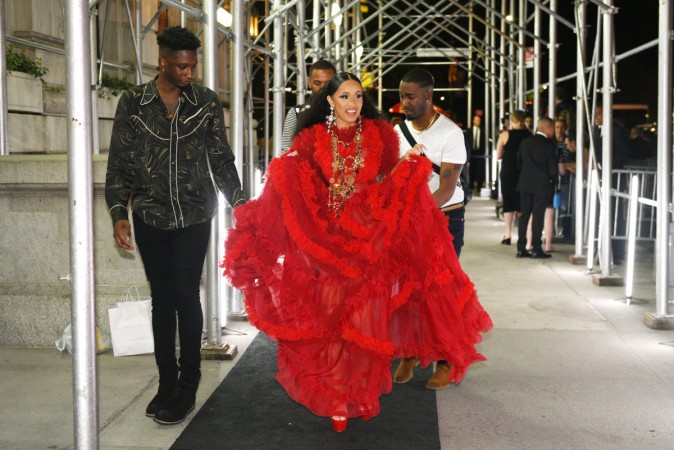 Following news of the incident on social media, the 25-year-old rapper took to Instagram and stated that the Bang Bang hitmaker talked bad about her daughter and criticized her parenting skills. However, Nicki denied the claims on her Beats 1 Queen Radio show. She said: "It's all lies. I would never ridicule anyone's child. [It's] so sad for someone to pin that on somebody... I would never talk about anyone's child or parenting... These lies are ridiculous."
"It's crazy for me that people always need to make Onika the bad guy," she continued, referring to her real name. "I was wearing a Gaultier gown off the mother f–kin' runway and I could not believe how humiliating it all felt — how we made ourselves look."
She went on: "You came into my f**kin culture. I never had to bang a DJ to play my songs. You call black women roaches. Real bitches never attack a woman. You're angry and you're sad. This is not funny. Get this woman some f**kin help. This woman's at the highest point in her career and she's throwing shoes?"