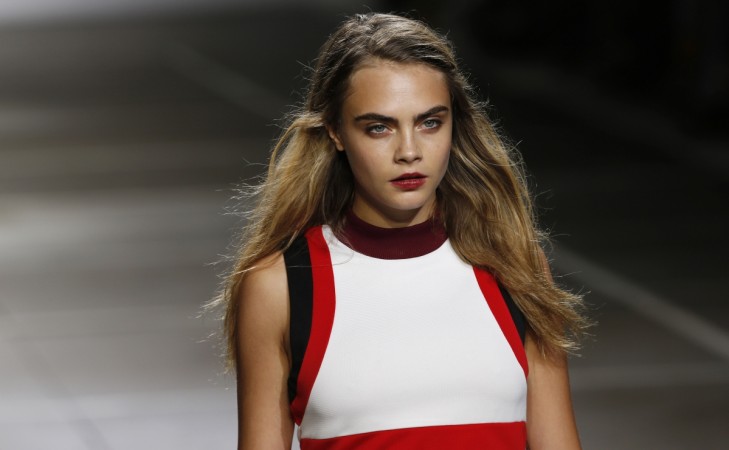 English model Cara Delevingne will play the female lead in the film adaptation of John Green's best seller "Paper Towns". The film is scheduled to hit theatres on 31 July 2015.
The young adult author Green took to twitter to announce the casting of Delevingne in his upcoming movie. "VERY EXCITING ANNOUNCEMENT! @Caradelevingne will play Margo Roth Spiegelman in the Paper Towns movie," he wrote, adding: "Cara Delevigne's audition blew everyone away (including me!) and she understands Margo profoundly. I am so excited!"
Meanwhile, Delevingne also tweeted her excitement about the role in "Paper Towns". "Thank you so much guys!! I am so excited! Ahhhh! X."
The 22-year-old British model will share screen space with Nat Wolff, who has been part of the box office hit "The Fault In Our Stars". While Delevingne will portray Margo Roth Spiegelman, Wolff will play Quentin Jacobsen in the movie, reported Time.
"Paper Towns" revolves around the life of two teenagers: Margo and Quentin, who are childhood friends. The story begins with the two kids discovering the body of Robert Joyner, a divorcee who committed suicide. Gradually, the story will follow Quentin and his quest to find the childhood friend and neighbour Margo, who is missing.
The screen play of the movie is co-written by Scott Neustadter and Michael H. Weber. "Paper Towns" is directed by Jake Schreier and produced by Marty Bowen as well as Wyck Godfrey.
However, this is not Delevingne's first movie and she has been a part of Joe Wright's "Anna Karenina" (2012), wherein she played Princess Sorokina.
Her upcoming projects include "The Face of An Angel" by Michael Winterbottom, Wright's movie "Pan", "London Fields" by Mathew Cullen as well as Chris Foggin's "Kids in Love". She may also be part of Beach Boys inspired "All Summer Long" and Ben Stiller's new movie "Zoolander 2", states eonline.