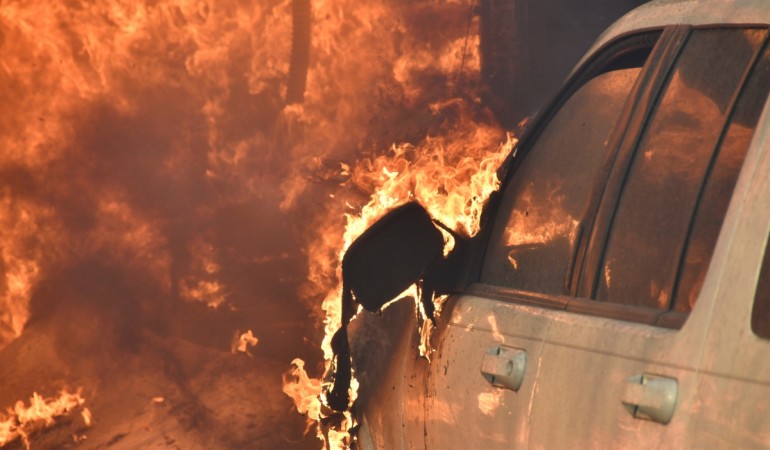 A thirty-year-old woman and her four-year-old son were burnt alive when their car caught fire in a housing complex in Bengaluru, Karnataka, on Friday. The police said that the car was in flames due to a short circuit, thus setting the car ablaze.
The victims, identified as Neha Verma and Param Verma, had gone for shopping and had parked their car in the basement when the incident happened. The Maruti Suzuki Ritz caught fire as the mother and son did not have enough time to step out of the vehicle.
The police also said that the residents of Samadhur Apartment in Whitefield were unaware of the mother and son being inside the car. They realised that they were charred to death only after the fire was doused.
"We were shocked to see two bodies on the molten front seats. We identified the deceased after confirming who owned the vehicle," a police officer was quoted as saying by the Times of India. He was one of the first to reach the spot after the locals notified emergency services.
According to reports, they had left home at 12.30pm. Around three hours later, the car entered the basement and caught fire. The security guard heard a loud noise and saw the basement filled with smoke. He witnessed the car ablaze and tried dousing it but the fire had escalated beyond reach. By the time, the fire department doused the fire at 4 pm, it was too late.
Police said that even if the mother and son had screamed, it might not have been audible due to the closed windows of the car.
As per reports, Neha who had come from Indore was married to an entrepreneur, Rajesh Verma. The family was staying in Whitefield for the past four years. Param was their only child.