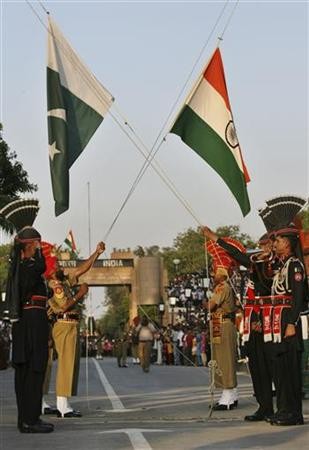 Pakistan has said that it will return the captured Border Security Force (BSF) soldier to India as soon as the formalities are completed.
The soldier, identified as Satyasheel Yadav of BSF's water wing, is said to have been swept away by river Chenab in Jammu and Kashmir and was found by Pakistan's security personnel.
Pakistan Rangers earlier stated that they were interrogating the captured soldier to know whether he entered the country inadvertently or with any other motive.
"I want to say that we are returning the solider soon. Verification process is on and multiple agencies Ministry of Interior, ISI and Military Intelligence are verifying the antecedent. To us everything is okay and hopefully he will be returned soon," Ibnlive quoted an unnamed Director General (DG) of Pakistan Rangers.
Yadav was found by the Pakistan Rangers, when he was swept away by the strong current of the river, when the motor boat he was on, capsized in the river due to a snag. However, three other co-soldiers had managed to swim to the shore. He is said to have drifted away for 400 metres into Pak's Sialkot area.
Immediately after Yadav drifted away in the river on Wednesday, the BSF sought a flag meeting with their Pakistan counterparts.
"We are in touch with Pakistan Rangers and have sought a flag meeting. We are hopeful that our trooper will be handed back to us sooner than later," PTI quoted BSF chief DK Pathak
Pathak had said on Wednesday that formalities were being followed with the Pakistan security forces and hoped the Pakistan Rangers will release Yadav soon.