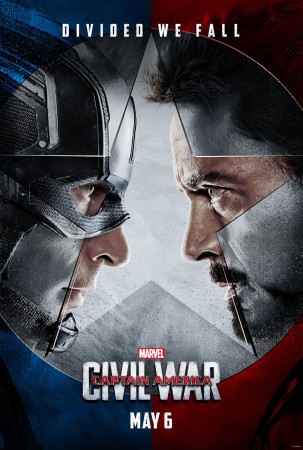 "Captain America: Civil War," starring Robert Downey Jr and Chris Evan, is undoubtedly one of the most awaited movies of the year. Though it is still too far from release, fans are getting their share of plot information through cast interviews, leaked descriptions and trailers.
While all these months we believed "Captain America: Civil War" was all about a face-off between Captain America and Iron Man, actor Chris Evans has made some revelations that will completely change your perspective of the film's plot.
In his latest interview for Disney Twenty-Three, a magazine available to D23 Gold Members (via ComicBookMovie), Evans has revealed the upcoming Marvel film will very much be about Steve Rogers' journey. The actor confirmed that the fight between Cap and Iron Man would not be the main focus of the film, but instead it would take the viewer through Steve's struggle and how people and events in his life force him to reanalyse his life.
"There are events and people in his life that test him — that challenge him and force him to re-evaluate who he is and what he wants out of life," Evans said.
The actor also said though there are various other characters like Vision, War Machine, Black Panther, Black Widow, Spider-Man, Hawkeye, Scarlet Witch, Ant-Man and Falcon, the prime focus will be on Steve.
"Even though there are a lot characters, the focus is on Steve and his struggle. Especially, his struggle with Tony Stark. It's exciting to see a guy who's as optimistic and as selfless as Steve be met with letdown, betrayal, frustration, and selfishness," he shared.
We know Cap was betrayed by S.H.I.E.L.D in "Captain America: The Winter Soldier", and in "Avengers: Age of Ultron," he realised his closest allies are also capable of betraying and keeping secrets.
Now, it would be interesting to see how Captain America deals with all these issues and people in "Civil War."
"Captain America: Civil War" hits theatres on May 6, 2016, in the US and on April 29, 2016, in the UK.