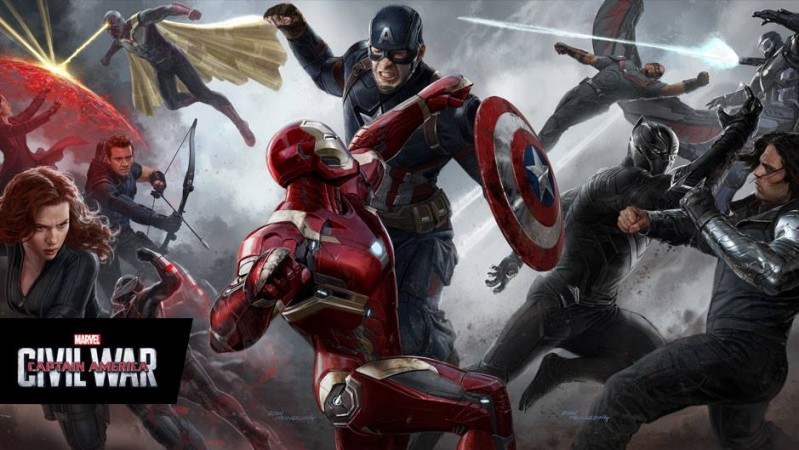 The release of "Captain America: Civil War" is just a month away and fans are excited about seeing Black Panther (Chadwick Boseman) debut in the Marvel Cinematic Universe. His standalone movie will be released July 6, 2018, but before that, T'Challa will get a background story with the upcoming installation in MCU.
There is no official news about whether the standalone "Black Panther" movie will be an origin story or not. However, considering he is already fighting on Iron Man's (Rober Downey Jr) team, the 2018 film may be set in Wakana and focus on the events that follow the civil war.
In the trailers and promos for "Captain America: Civil War," there are not many Easter eggs featuring the Wakandan chief, other than the fact that he is wearing the mantle of Black Panther. This could mean one of two things:
T'Challa's father T'Chaka died a while ago and passed on the mantle to him. His interest in the "Civil War" lies in the fact that he wants the Avengers to be kept in check by an overseeing, governing body. He wants the superheroes to be accountable for their actions. This is also why he joins Team Iron Man. Considering he is a superhero from another country, T'Challa could also have been brought in to provide an international approach to oversee the Avengers.
"Captain America: Civil War" may also paint a picture of revenge in the Black Panther storyline. If this is the case, T'Chaka's death could be attributed to the Stamford incident, for which T'Challa blames the Winter Soldier aka Bucky (Sebastian Stan). However, because Captain America (Chris Evans) is not ready to give up his friend, Black Panther is forced to fight in the civil war alongside Tony Stark and the rest of Team Iron Man.
Regardless, "Captain America: Civil War" is expected to reveal the true powers and status of T'Challa alteast in part. The movie will also set the stage for "Black Panther."