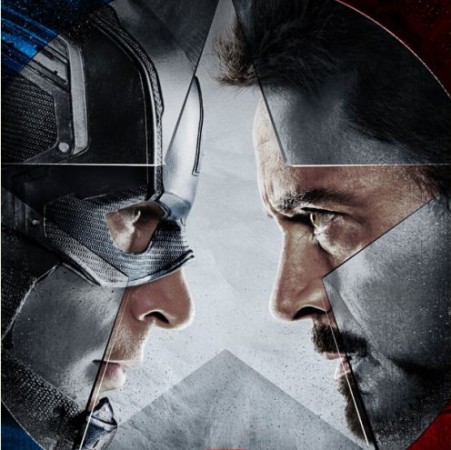 "Captain America: Civil War" fans have something big coming their way. Marvel has teased that it would be releasing its new and final trailer on March 10, before the big release in May. Here, we tell you where you can watch the latest promo once it has been released.
By now, fans may already know that "Captain America: Civil War" will see a face-off between Captain America and Iron Man over superhero registration, with Cap wanting Avengers to remain free of government interference, and Iron Man supporting the system of accountability.
On Wednesday, Marvel released two teasers, one each on the Facebook pages of Captain America and Iron Man, revealing their respective teams even as the voice-over echoes "United We Stand; divided we fall." Each teaser shows the superheros who will stand by Captain America and Iron Man. While team Captain America includes Winter Soldier, Ant-Man, Scarlett Witch, Hawk Eye and Falcon, team Iron Man will boast of Black Panther, Black Widow, Vision and War Machine.
Clearly Team Iron Man seems to be falling one person short, making way for the speculation that Spider-Man may fill that void. In fact, it is highly-suspected that Spider-Man will debut in the new trailer, which releases this Thursday.
Once the new trailer is released, you can watch it on Marvel's official YouTube Channel and Twitter page.
The latest promo will also be uploaded on "Captain America: Civil War" official Facebook page.
For other trailers and clips visit the Marvel official website: www.marvel.com
"Captain America: Civil War" hits theatres May 6, 2016, in the U.S. and April 29, 2016, in the UK.