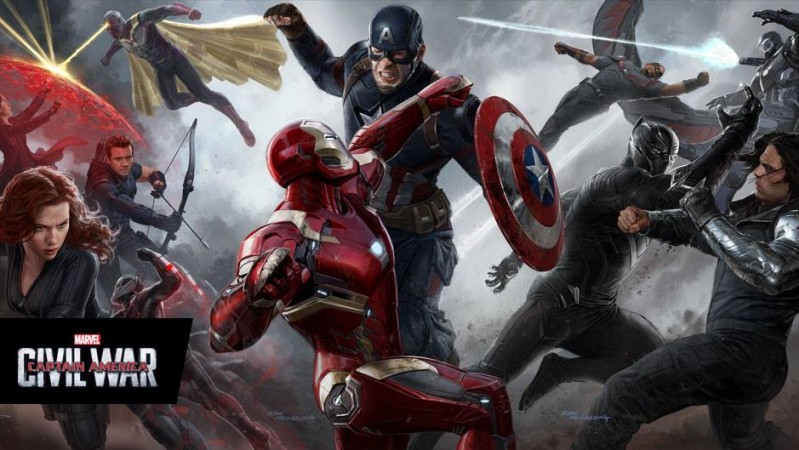 "Captain America: Civil War" is just a couple of months away from its official release. And, as we get closer to the big day, plot rumours and speculations have started running wild. The latest wildest buzz is that Spider-Man will finally debut in the new trailer, which Marvel Studios teased it would be releasing March 10.
Marvel Studios on March 9, released two videos, each one introducing members of Team Cap and Team Iron Man, respectively. And this clearly teased a new "Captain America: Civil War" trailer coming March 10. While there's no official announcement on what to expect from this trailer, rumours suggest that it will definitely introduce Spider-Man and feature the first look of the web-slinger.
According to Latino Review, this new trailer will surely feature Spider-Man and it is certain that the wall-crawler will have a lot of screen-time. The report said it it's not clear whether Spidey will be in Team Cap or Iron Man, but he will definitely be there in the trailer, at least as Peter Parker.
The report said that this trailer is being referred to as the "payoff" trailer by Marvel and hence, it has to reveal Spider-Man. The report further said that it could also be Marvel's strategy to dominate over "Batman v Superman: Dawn of Justice" marketing.
Apparently, "Daredevil" Season 2 will release just a week before "Dawn of Justice," and it may get overshadowed by the movie's popularity. So, by introducing Spider-Man in this new trailer, Marvel will get more space on the Internet, making way to promote "Daredevil."
Now, that's sounds like a smart plan by Marvel.
Nothing's clear about what the new trailer will show, but what's confirmed is that "Captain America: Civil War" hits theatres May 6, 2016, in the U.S. and April 29, 2016, in the UK.