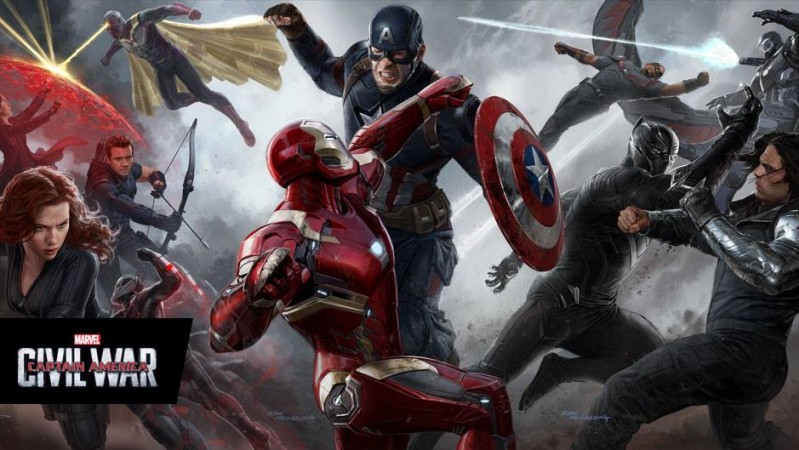 "Captain America: Civil War" is just a couple of months away from its release and as we get closer to the big day, plot rumours and speculations have gone wilder. The latest has been revealed by a new trailer that was unveiled at Walt Disney's annual shareholder meeting, by chairman and CEO Robert Iger.
This new clip, which looks like leaked trailer details, teases a showdown between War Machine and Captain America and how his real identity will be revealed by Black Panther.
According to LA Times, before screening the clip, Iger cautioned the audience about the special effects being incomplete, but said he wanted to share it with the audience at the Auditorium Theatre.
The website has published the full description of the clip that reportedly involves Captain America, Black Panther, Bucky Barnes, Falcon and War Machine.
As per the website's description of the video, the trailer starts off with a car chase involving Captain America, Black Panther, Bucky Barnes and Falcon and it features a motorcycle and a black Audi SUV. The group followed each other through a tunnel, which was rocked by explosions due to the skirmish.
Further the description reveals that the characters exit the tunnel, only to be met by War Machine, who appears to be there only to detain Captain America.
"Stand down now," War Machine angrily told the captain. "Congratulations, Cap, you're a criminal." --- the website described.
And at the end of the clip, Black Panther apparently intervenes and rips off his mask to reveal his identity.
"Captain America: Civil War" hits theatres May 6, 2016, in the U.S. and on April 29, 2016, in the UK.