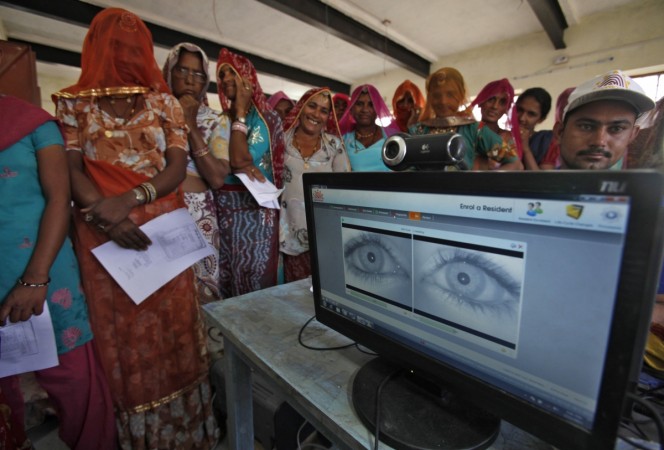 It's that time of the year when everyone is gearing up for the holidays. While some are busy decking up their Christmas trees, many are planning their New Year parties, complete with themes and scrumptious menus. However, amid all the holiday cheer, there are a few things that cannot be ignored, one being your date with Aadhaar linking deadlines.
While many have opposed the Centre's move to link several services with the 12-digit unique identification number – especially linking of mobile numbers with Aadhaar – one will have to complete these procedures by a stipulated date, unless announced otherwise.
The Supreme Court on Thursday, December 14, will hear several petitions challenging the validity of linking of Aadhaar to various schemes, reported IANS. Some of these petitioners are demanding an extension of interim relief on the linking of Aadhaar to various schemes, but in case the apex court doesn't order a change, citizens will need to link their UID to these schemes.
So, here are four Aadhaar-linking deadlines to keep an eye on so that they do not become a last-minute hassle.
Aadhaar-Bank accounts linking: December 31, 2017
The Centre has made it mandatory for all citizens to link their bank accounts, credit cards, insurance policies, mutual funds, provident funds and other saving schemes to Aadhaar, failing which they will be blocked. These financial instruments will then be unblocked only once the customers provide their Aadhaar details.
Meanwhile, it is also being said that the Centre has extended this deadline indefinitely and the new deadline would be notified at a later date, after the SC hearing tomorrow, reported the Indian Express.
Aadhaar-social schemes linking: December 31, 2017
It is also mandatory for citizens to provide their Aadhaar details if they want to continue enjoying the benefits of social schemes such as scholarships under the human resources department, pensions and the likes. Not just that, Aadhaar details are also necessary to reap the benefits of subsidy on LPG cylinders and subsidised ration.
Aadhaar-mobile number linking: February 6, 2018
This is probably the most controversial one. Even though the Centre is yet to give an explanation to the Supreme Court on why it is necessary to link one's mobile number to their Aadhaar details, the deadline has been set. It is mandatory for subscribers to link their mobile number to their Aadhaar details by February 6, 2018, failing which the mobile number will be deactivated.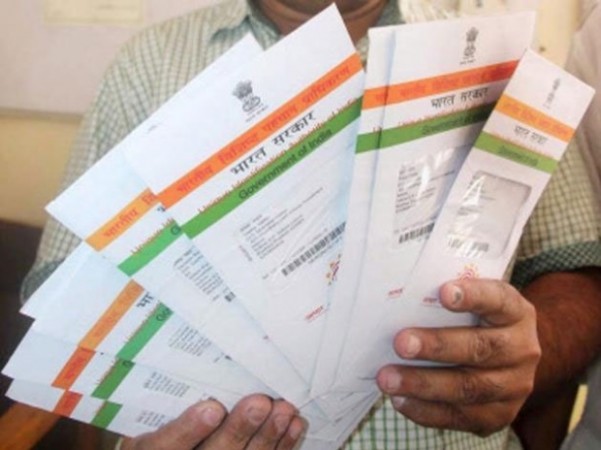 However, the process may not be that big a hassle. Come January 1, 2018, and mobile users will be able to link their Aadhaar details to their numbers through alternatives such as a one-time password (OTP). The subscribers then have until February 6 to complete the process.
To link their Aadhaar details with their mobile phone numbers, subscribers will have to call the Interactive Voice Response System (IVRS) from their mobile number, and give permission for the two to be linked. After that, they will be sent an OTP, which once typed in will complete the procedure, reported the Times of India. The customer will then be notified when their number has been linked to their Aadhaar that is likely to take a few days.
However, consumers will be able to avail the benefits of this system only if their mobile number is already in the Aadhaar database.
Aadhaar-PAN linking: March 31, 2018
The government has made it mandatory for citizens to link their PAN details to their Aadhaar number and this must be done by March 31. The decision was made to expand the income tax base and also to curb the circulation of black money in the country.
While the earlier deadline was set for June 30, it was later extended to August 5. Now, it is mandatory for everyone to link the two numbers in order to keep your tax returns in order. Here's how you can link the two online.
Log on to https://incometaxindiaefiling.gov.in
Click on the "Link Aadhaar" tab on the left panel
A new page opens and you will need to key in your PAN number, Aadhaar number and your name as per your Aadhaar card
Enter the code provided on the page
Click on "Link Aadhaar"
In the case of any mismatch in Aadhaar name provided, an Aadhaar OTP will be required.
After submitting the Aadhaar details, a message will be displayed confirming the linking of Aadhaar with PAN. You will also get a confirmation email on your registered email ID.