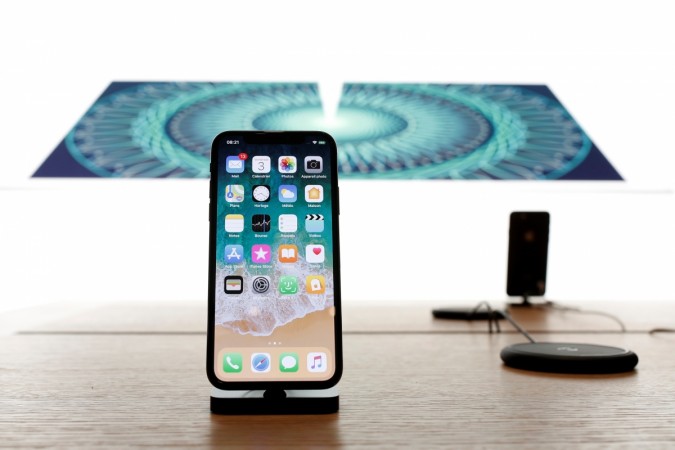 Soon after Apple announced its priciest iPhone – the iPhone X – with a price tag of $1,000, people went on criticising the brand for its obnoxious approach towards pricing. But it was only a matter of choice as Apple attended the needs of complaining buyers with the standard iPhone 8 and iPhone 8 Plus.
But when the iPhone X sales started in India and around the world on November 3, there was no end to people's excitement. Suddenly the outrageous price tag became seemingly affordable for many, as it only took minutes to sell out the entire inventory on Flipkart, Airtel and other stores.
At a charging price of Rs 89,000 for the 64GB model and Rs 1,02,000 for the high-end variant, buyers in India couldn't resist from Apple's charm. But as the soaring demand took over the nation, many were left disappointed with the overwhelming demand for the iPhone X in the country.
Apple iPhone X continues to remain out of stock in India. In response to a statement on the restocking of iPhone X, Apple sent us the following statement:
"We are thrilled to be taking orders for iPhone X, the future of the smartphone. We can see from the initial response, customer demand is off the charts. We're working hard to get this revolutionary new product into the hands of every customer who wants one, as quickly as possible," Apple said in an email statement to IBTimes, India.
This unprecedented demand has put India's protuberant grey market, mainly made up of used smartphones, in motion.
As iPhone X hits the grey market in India, the price of the premium iPhone has skyrocketed. India's leading online classified platform in the country has hundreds of listings for iPhone X. While many iPhone X units are being sold as sealed box pieces, some sellers are trying to make a quick buck by putting their internationally-purchased iPhone X.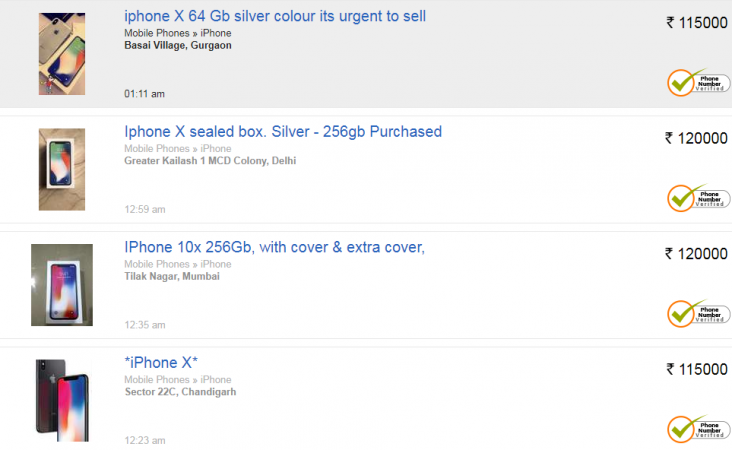 It looks like the early adopters of the iPhone X see this as an opportunity to make easy cash. Several listings of the iPhone X 64GB, which originally costs Rs 89,000 in India, have a much premium price tag of over a lakh. The 256GB model is earning a grey market valuation of up to Rs 1,50,000.
So if you're eager to buy the iPhone X, and none of the stores (Imaging, iAstra, iTree, Reliance, Flipkart and others) have stock, purchasing one from Olx or other unauthorised resellers seems like an option for keen buyers.
International Business Times India learned from a Bangaluru-based mobile reseller, who chose to remain anonymous, that a 64GB iPhone X is being sold for Rs 1,02,000 while the 256GB model gets the top dollar value of up to Rs 1,40,000. When asked if people are buying the iPhone X at such steep prices, our source said that even grey market is currently at low supply of the iPhone X units. Vendors are currently relying on stores like iPlanet and Sangeetha Mobile stores for restocking.
We also reached out to an Apple authorised reseller called iTree for an update on the iPhone X stocks, and the store's senior executive for Bangalore South said that the new iPhone might be available in the next 15 days or so, but failed to give a definite timeline.
If you'd rather wait for the official channels to resume sales of the iPhone X, Apple is currently taking orders for those who find patience as a strong suit.