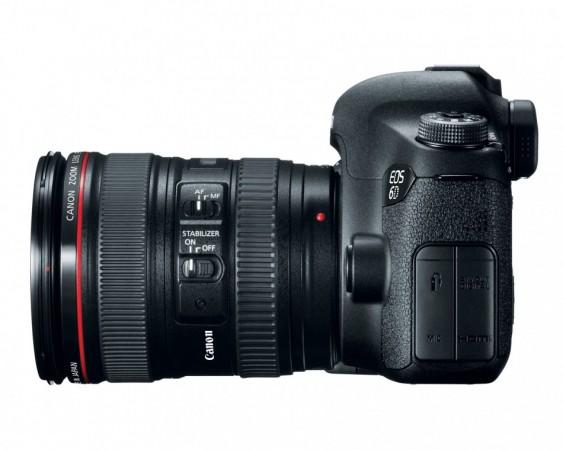 Camera manufacturer Canon has unveiled its entry-level full-frame DSLR camera, dubbed DSLR EOS 6D, in India at a price of ₹1, 66,995.
The new camera which appears like the burly version of 5D Mark II is claimed to be is the world's lightest DSLR to feature a full-frame sensor. The latest offering form Canon packs a number of features which come handy for photographers.
DSLR EOS 6D is built around the Canon CMOS sensor which boasts 20.2-megapixels.The most notable improvement of the EOS 6D is the GPS and WI-FI support, which allows greater accessibility to wireless network and easier transformation of the photographic contents to personal computers and smartphones at speeds of up to 150MBPS. The GPS feature of the camera will add the location data in every image and also keeps the data log of the devices updated.
The WI-FI module of the camera enables the device to access wireless network with a bandwidth up to 802.11 b/g/n. The camera also features geo-tagging as well. The 20.2 megapixel CMOS sensor comes equipped with a precision 11-point AF system and the camera also feature 'Silent' shutter mode to help photographers clock the images quietly. The upgraded blockbuster 5DMKII spins out a few features like on-chip phase-detection and touchscreen interface. Among other features the device has are Single SD card slot, Single-axis electronic level and 63 zone iFCL metering system.
The device is likely to compete with Sony's Alpha SLT-A99, Cyber-Shot RX1 and Nikon 'smallest and lightest full frame DSLR' D600.