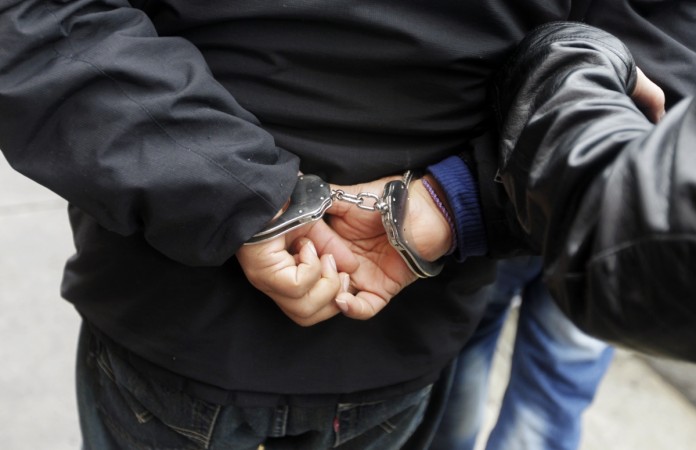 A 58-year-old man has been jailed for nine years after planning to behead and eat a teenage girl, with whom he used to have sexual chats online.
Dale Bolinger, an NHS nurse, dubbed as "the Canterbury Cannibal" used to chat with a Mexican 14-year-old girl named Eva on a website known as the "Dark Fetish Network" (DFN), Mirror reported.
He was sexually grooming her in their conversation and he wanted to rape her, kill her and then eat her. He is also said to have bought an axe the day before he was going to meet Eva.
Bolinger was found guilty of attempting to meet this girl with such intensions by Canterbury Crown Court in July
He told the police that his fantasies regarding cannibalism began at the age of six, for which he blamed his "very domineering mother," according to the Independent.
"It was less to do with sexual gratification and more to do with anger," he added. "The people that do it (cannibalism) are seriously deranged, and I may be many things but I am not deranged."
Bolinger admitted to other charges, which included trying to suffocate a female friend Urlene King with a rag soaked in toxic cleaning fluid in July 2010.
King didn't report to police then because she didn't want to cause any trouble to Bolinger's wife. She spoke out when he was arrested.
Bolinger has also been charged for making indecent photographs of children and for publishing an obscene article.
In a police interview, Bolinger said that he never found children sexually attractive but thought them to be an interesting source of food.
"By the time I got to 14, I turned into the villain of the piece and I wondered what it would be like to eat a girl," the Canterbury Cannibal told the police.
According to Mail Online, he has now been jailed for 11 offences and the judge noted that his behaviour was "abhorrent, shocking and dangerous."