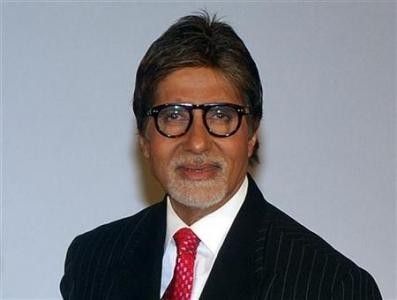 Superstar Rajinikanth and megastar Amitabh Bachchan will be seen at the Cannes International Film Festival in May this year, in a bid to promote their respective films.
Both the popular actors were last seen sharing screen space in the 1991 Bollywood film "Hum". If not on screen, the two big stars have been seen together on numerous occasions - the most recent at Amitabh Bachchan's 70th birthday celebrations for which many celebrities, film stars, producers and directors were invited.
Latest reports have emerged that the two big stars of Indian cinema would likely attend the Cannes International Film to promote their movies.
The trailer of Rajinikanth's most-anticipated movie "Kochadaiyaan" will be unveiled during the film festival, while Amitabh Bachchan will present his Hollywood debut film "The Great Gatsby".
Confirming Rajinikanth's presence at Cannes, "Kochadaiyaan" co-producer Dr Murli Manohar said, "It's a big moment in the history of Indian cinema. Rajiniji is as excited as a child about the way Kochadaiyaan has turned out," according to a leading daily. "Technique-wise it takes Indian cinema to another level altogether. Rajiniji has shown the rough cut of the film to his close friends. The other day A R Rahman saw the rough cut and was blown away."
Production work of "Kochadaiyaan" is expected to get completed by 15 July. The release date of the movie will likely by announced by the end of May. The film's star cast includes Deepika Padukone, Sarath kumar, Jackie Shroff, Nassar and Adi.
On the other hand, Amitabh Bachchan's "The Great Gatsby" is a romantic drama starring Leonardo DiCaprio and Tobey Maguire. Bachchan will appear in a small role that lasts only for a few seconds.
This year's Cannes festival will celebrate 100 years of Indian cinema. Popular actress and beauty queen Aishwarya Rai Bachchan, who has been walking the red carpet at Cannes every year since 2002, will receive a special invitation from the French government to attend the film festival this year.