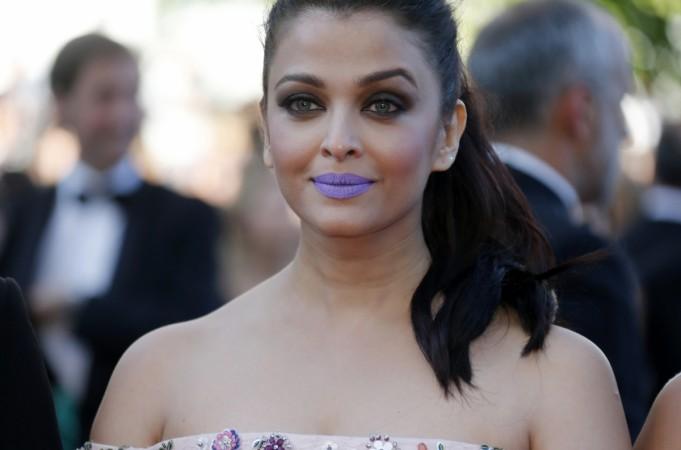 Aishwarya Rai Bachchan's purple pout at Cannes Film Festival 2016 has become a conversation-starter. Social media users cannot stop trolling the actress and fashion experts cannot stop criticising the "bold" move.
Designer Kunal Rawal told Mid-Day that Aishwarya had a beautiful gown on, but the choice of lip color didn't go well with it. Rocky S said it comes across as too "bright and mismatched." Meanwhile, stylist Anisha Jain opined that the leading lady is beautiful as is, adding that she took a step in a different direction, but the move didn't work for her.
"I, for one, am all about breaking the rules and although I am not a fan of that colour on the lips, I give Aishwarya full marks for going out of her comfort zone. It does remind me of the 'Joey' lipstick though," master couturier Swapnil Shinde told the leading daily.
Rick Roy, on the contrary, was heavily disappointed with her look. However, he does understand that she could be promoting a certain cosmetic brand but that didn't mean she had to take such a fierce step. Like many others, Rick too raised questions like: "I wonder what her team and stylist were thinking. Didn't they realise that it was totally weird and wrong?"
"I am all for trying out new stuff and experimenting with bold elements in your look but, experimenting for the heck of it can be a disaster sometimes and this was definitely one. Ash can own the red carpet just by being who she is; I don't think someone of her calibre needs gimmicks like these," Rick further elaborated.
Jewellery Designer Farah Khan Ali tweeted channelling similar thoughts about Aishwarya's look. She suggested that the actress' stylist be sacked.