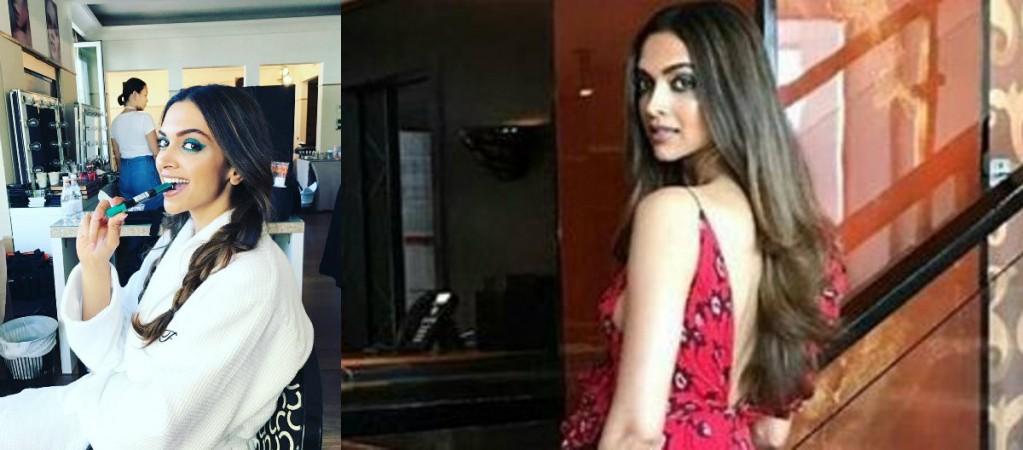 Bollywood actress Deepika Padukone is ready to walk the red carpet at Cannes Film Festival 2017 on May 17, which is the first day of the event. Fans have been eagerly waiting to know what the diva will be wearing on her debut appearance at Cannes as the brand ambassador of an international cosmetics product.
Though the outfit for the red carpet appearance has not been yet revealed, Deepika has shared her look for her first media interaction. And fans will hope that this time it doesn't turn into a fashion faux pas.
Deepika, who has the perfect body to look good in anything she wears, has chosen a red gown for the first day. Hopefully, the actress will wear something better for the red carpet. The look is very simple and not as glamorous as expected.
Aishwarya Rai Bachchan and Sonam Kapoor have always appeared in better looks during media interactions at Cannes. We will have to wait and see what the international media has to say about Deepika's outfit on the first day of the event.
The international media has criticised the actress for her choice of dresses several times. The recent one was when she appeared at the Met Gala 2017.
At Cannes, Deepika will walk the red carpet on May 17-18, while Aishwarya will attend the festival on May 19-20 and Sonam will make an appearance on May 21-22.