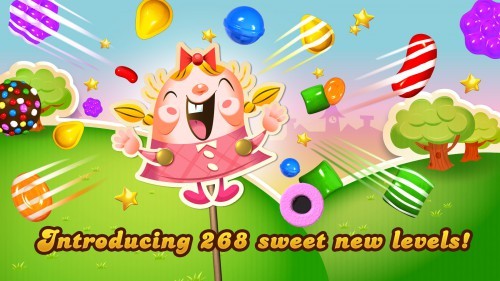 Game developer King has released a new update of their most popular game Candy Crush Saga. Updated currently for the Windows phone devices, the latest update features several new levels to go for. The same update has already been rolled out for the Android and iOS-based devices.
According to Windows official blog, the latest update features 268 levels besides new obstacles and challenges.
Candy Crush Saga, the fun puzzle game, takes you through a sweet adventure in the kingdom of candies where you need to match and switch the candies in order to move ahead by clearing levels.
The latest version of the app, 1.45.1.0 is up for downloads. Currently, it is only for the Windows phones which run on Windows Mobile 8.1 operating system. User's running Windows Phone 8.0 should check for OS upgrade eligibility.
For downloading the game, you need to head to the Windows Phone app store and press the download button.
On the occasion, Microsoft Windows blog posted, "Candy Crush Saga is an easy and fun to play game that takes you on a deliciously sweet adventure through the Candy Kingdom. Whether you're playing alone or with your friends the candy graphics will leave you hungry for more!"