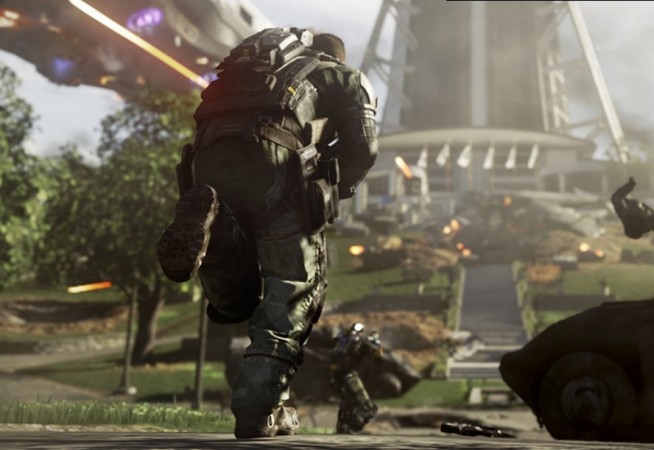 King, the Stockholm-based social games company behind the popular Candy Crush Saga, is looking for talents to develop a Call of Duty game for mobile devices. That may sound odd for many, but the Call of Duty-owner Activision Blizzard, which bought King in 2015, now wants the Candy Crush maker to contribute to the expansion of one of its parent company's major brands into the mobile platform.
The project came to light after King said in a job listing for its Stockholm studio that it wanted to create a team to work "on one of the most iconic game franchises of all-time: Call of Duty, to become a mobile experience." There was hardly any information on what kind of Call of Duty game King is currently working on, but the post did indicate that the end product is expected to be a game changer.
"Our challenge as a team is to create a Call of Duty experience on mobile that will strive to transform the best console experience fans know and love, while also breaking new ground for mobile and redefining the genre... The team will prototype extensively, have the freedom to think outside the box, and be encouraged to stretch their expertise in ways to create surprising results," the job listing said.
Currently there are multiple Call of Duty games on the US App Store, including Call of Duty: Strike Team, Call of Duty: Black Ops Zombies, Call of Duty: Heroes, and Call of Duty: World at War Zombies. Therefore, it would be interesting to see how the new team will "think outside the box" to differentiate the King game from the rest.
While the Candy Crush developer has answered the Call of Duty, and is all set to think beyond its familiar pastel colour schemes, there is still a horde of popular console games that gamers would love to play on their mobiles. Here are five such titles that are yet to get mobile versions.
1. Call of Duty: Infinite Warfare
Call of Duty: Infinite Warfare is a first-person shooter video game developed by Infinity Ward and published by Activision. The game, which is the thirteenth primary instalment in the Call of Duty series, was released for Microsoft Windows, PlayStation 4, and Xbox One on November 4, 2016.
Call of Duty: Infinite Warfare comes with three game modes: Campaign, Multiplayer and Zombies. The game takes place in a future where the Earth is about to face a devastating attack, and you as Captain Nick Reyes, a Tier 1 Special Operations pilot, need to lead the coalition forces against a powerful enemy. While leading the campaign, you also need to survive the deadly and extreme environments of space.
2. Battlefield 1
Battlefield 1 is a first-person shooter video game developed by EA DICE and published by Electronic Arts. Released for Microsoft Windows, PlayStation 4, and Xbox One on October 21, 2016, the game is the fifteenth instalment in the Battlefield series.
Set during World War I, Battlefield 1 is inspired by historic events. As part of the game, players can use World War I weapons like bolt-action rifles, automatic and semi-automatic rifles, flamethrowers and mustard gas to fight opponents. Battlefield 1 allows players to control several characters in the campaign. If the player dies in the prologue, he/she will then take control of another soldier and role, rather than reloading the game from a checkpoint. In addition, the game's multiplayer supports up to 64 players.
3. Grand Theft Auto V
Grand Theft Auto V is an action-adventure video game developed by Rockstar North and published by Rockstar Games. It was first released on September 17, 2013 for the PlayStation 3 and Xbox 360. It was released for the PlayStation 4 and Xbox One on November 18, 2014, and for Microsoft Windows on April 14, 2015.
Set on the backdrop of the fictional state of San Andreas, the game's single-player story revolves around three criminals and their efforts to commit robberies while being chased by a government agency. Grand Theft Auto V has an open world design that allows players freely roam around San Andreas' countryside, and the fictional city of Los Santos.
4. The Division
The Division is an online-only open world third-person shooter video game. It was developed by Ubisoft Massive and published by Ubisoft, in association with Red Storm Entertainment, for Microsoft Windows, PlayStation 4 and Xbox One.
Released worldwide on March 8, 2016, The Division is set in a near future New York City after a smallpox epidemic. The player, an agent of the Strategic Homeland Division, is required to help the group rebuild its operations in Manhattan, and investigate the nature of the outbreak. While accomplishing all these tasks, the player also needs to combat criminal activities.
5. Overwatch
A team-based multiplayer first-person shooter video game, Overwatch was developed and published by Blizzard Entertainment. It was released for Microsoft Windows, PlayStation 4, and Xbox One in May 2016.
In Overwatch, players are assigned into two teams of six. Players can select one of 24 pre-defined hero characters with abilities, whose roles are divided into four categories, including Offense, Defense, Tank, and Support. Players on a team are tasked with securing and defending control points on a map. They also work together to escort a payload across the map within a limited time.